---
Take the pressure off the holidays with these smart strategies
The carols are playing, the mulled cider is steeping and everyone's oozing happy holiday cheer. Someone strings popcorn on the freshly cut tree while mom pulls fresh-baked gingerbread from the oven.
Time for a reality check.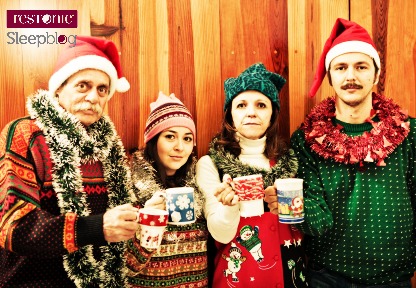 While the Norman Rockwell image is charming, it glosses over odd family rituals and quirky relatives that send nerves-a-twitching before stringing that popcorn…
Peace, joy & hope…
Before you grinch-ify yourself and sign off Christmas completely this year, remember that the holidays are supposed to be the most wonderful time of the year. Not the "Stressed-out-how-am-I-going-survive-another-holiday" season. If you're barely surviving, you're missing the point.
We asked our Facebook friends how they pack more joy into the holidays and while some offered up the usual quips about ensuring the wine is always filled, we also got some very smart and thoughtful suggestions.
Holiday stress survival strategies
Ready to thrive this Christmas season instead of just survive? Feel free to steal what you need from this list to make your holidays happy.
Lisa Hanly – Yoga, on a regular basis.
Ruth Morton – I keep things simple. If the family is coming, I use a service for Christmas dinner. We pick and choose what events/parties to go to – we don't need to go to all of them. I let go of having everything perfect and go for having fun and making memories.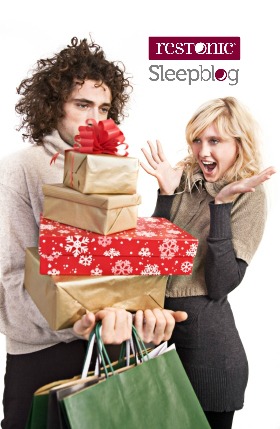 Jenn Annis – I am protective of my time around Christmas. I have very few "must attend" events… I don't stress over perfection and book evenings in on the calendar so I can truthfully say "I'm booked" to avoid over scheduling myself.
Bob Muenkel – Sleep well. Eat everything you love in moderation. Keep your fitness routine. Treat all your relatives & friends like it's the last time you will see them. Be thankful for the little things. Laugh, laugh and laugh again.
Linda Carey – Less is more. Focus attention on the spiritual notion of gratitude and selflessness serving the preponderance of the less fortunate in our midst.
Bob Curley – Try to go with the flow of the season. It's dark and cold and ideal for napping and early bedtimes, especially when accompanied by good wine, warm fires, and hearty meals. Rest when your body says you should!
Michele Wojciechowski – The best thing I've done to relieve stress is to realize that the holidays aren't perfect, nor am I. I want to enjoy the time, not chase something that doesn't exist.
Jenn Smith Nelson – Remember you can say no – to that extra glass of wine, extra goodie, extra helping, etc. It's ok to moderate even during the holidays. Also, listen to your body, as always. If it's begging for rest, slow down.
Greg Wright – Meditation for me. Not over-committing. Not overspending. The last one at least makes for a stress-free January.
Wanda Suitt Horton – Compartmentalize the to-do list. It's often overwhelming to think of ALL that you have to do and at once. Some people try to tackle the biggest things but sometimes I can blaze through the little items list and I feel accomplished and energized to get to tackle the bigger thing(s). And sometimes, after looking at the little things, I may decide something really isn't that important to include. I've also decided that I can't pack it all into one season. Give love, words, and tokens of appreciation throughout the year. It tends to make us feel less pressured to be so perfect during the holidays.
Julie Martin Sunich – Long naps…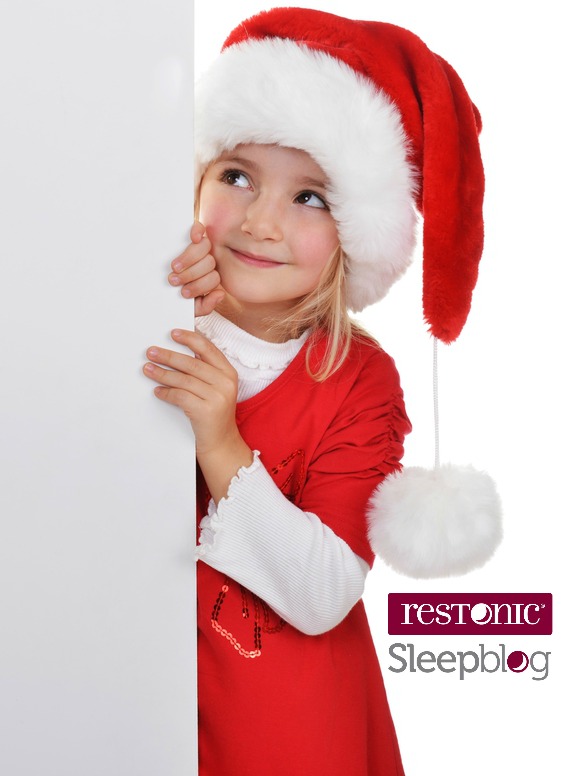 Alison Boozer Cherry – I do as much as possible beforehand. Be it shopping, cards, food, planning out parties, etc. and this is with 2 kids and trying to tie up yearend business stuff. I also remind myself that my family is blessed. My children do not need more "stuff", they would rather have me. I love entertaining so it's not as stressful for me as it might be for others. I choose to view it as loving on others. I think stress can be mitigated a lot by the frame of mind you take about things. Are people going to remember the perfect table setting or the laughter they shared around your table?
Patricia Hart McMillan – K.I.S.S. Keep it simple! And for holidays and all days, learn how to offload! Too many of us think we must do it all! Not so–offload…delegate!
Jodi McCulloch Szymanski – Take a day off at the beginning of the week and get the last of my Christmas shopping done when there's no one in the malls.
Barbara Dundas – I keep to my scheduled workouts and add fun physical activities – skating, skiing, nature walks – as family outings.
Lisa McDonald – Shop before the weather gets bad. Nothing is more stressful than driving on icy roads!
Where do you find joy during the holidays? Share your ideas below and let's load up on a happy holiday season together!
Eager for more sleep info you can really use?
Join our communities on Facebook and Twitter and let's continue the conversation.
We'd love to hear what you have to say!
This blog does not provide medical advice. It is intended for general informational purposes only and does not address individual circumstances. It is not a substitute for professional medical advice, diagnosis or treatment and should not be relied on to make decisions about your health. Never ignore professional medical advice in seeking treatment because of something you have read on Restonic.com. If you think you may have a medical emergency, immediately call your doctor or dial 911.
Get better sleep, today