---
Plan now and beat the stress of the festive season with advice from America's favorite brothers
Want to bring more joy to your world over the holidays? Start planning now. The simple act of planning alone will help reduce stress – something more than 88% of Americans experience during this special time of the year, according to a survey of 2,000 participants reported on AP News. This "festive fallout" involved issues like where to spend the holidays and how much money to spend on gifts.
How to navigate holiday demands successfully
Drew and Jonathan Scott, design experts and hosts of HGTV's Property Brothers, understand the challenges of managing stress and can offer some advice to safeguard against anxiety at this time of year. Drew's no. 1 rule is to be kind to yourself. "Don't try to do everything at once, and don't create that expectation," he says. "Aim to get two or three things done on your list – and that could be as simple as updating your list – each day to give you that important feeling of steady progress."
Jonathan believes in the benefits of regular exercise to help maintain a healthy peace of mind: "A regular walk is a nice way to end the day, especially if you have someone to share it with. It helps our minds transition from the workday to the evening, and you can talk through the day's events, challenges and successes."
This year, holiday parties are making a comeback, but many people are still nervous about attending large gatherings. No stranger to holiday celebrations, the Scott brothers recommend being clear on your own personal boundaries and what works for you. "It's always good to see friends and loved ones," says Drew, "but you want to do it in a space where everyone feels comfortable. We've gotten more into outdoor gatherings, and now's the perfect time to grab that fire pit and s'mores ingredients."
Jonathan's advice is sage. He recommends that you pick and choose which events will matter most to you, whether it's the people involved or the setting. "Always go for quality over quantity," he notes.
How to create a peaceful, private oasis where you can recharge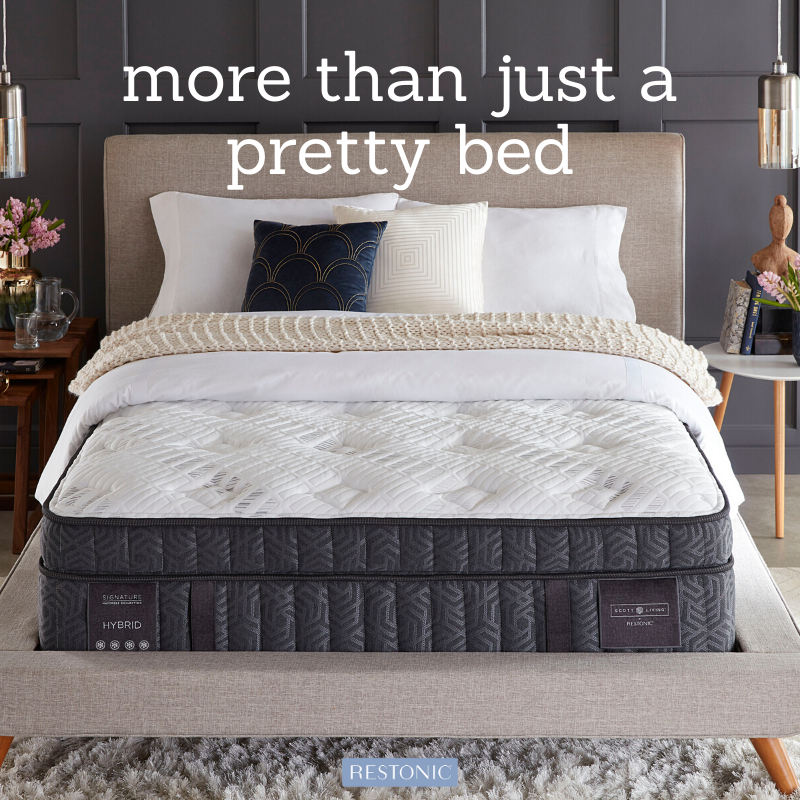 After those busy, lively gatherings, our bedrooms are even more important to us. Our quiet, private sanctuaries, they're where we can catch our breath, recharge and get the rest we need for more festivities ahead. It's a good time to re-evaluate how your sleeping space is performing and determine whether it's giving you what you need – at bedtime and in the morning.
Begin with ensuring your bedroom is dark and quiet at night to help you get quality, healing sleep. As Drew notes, "With the days getting shorter, transition from a reliance on natural light changes to soft lighting with cream-colored shades. To help block out any unwanted outside lighting, go for layered window treatments you can adjust to your needs."
For Jonathan, he's all about a comfy bed. "And we know exactly where you can get one! Pair a supportive mattress with plush bedding, and make this the year you switch out those pillows." He's correct about creating a perfect bed, starting with a high-quality, durable mattress. You'll want to find one that suits how you sleep, from preferred position to the temperature that gives you the best quality of rest. Fortunately, you'll find plenty of great options from Restonic, as Jonathan points out.
Getting ready for 2022
At holiday time, we start to think about the promise of a new year ahead. As New Year's Eve approaches, thoughts often turn to resolutions. In 2020, around 55% of Americans said they were feeling optimistic about their ability to keep the resolutions they'd outlined for themselves. The most common goals focused on exercise, careers, improving diet, saving money and losing weight. Approx. 26% of Americans regularly head into the new year without making specific resolutions.
"While we're huge fans of the holidays, we know this time of year might not feel the same for everyone," notes Drew. "What's important is being true to yourself, your needs and what brings you joy. That's a resolution that's good year-round."
Jonathan offers his insights, too. "Spending time with the people you love is a good resolution all by itself, so if you're together for the holidays, make it a point to get together again soon," he says. "Put it on the calendar and stick to it. You'll be glad you did."
The holidays don't have to be stressful.  A little advance planning and they can be filled with comfort and joy instead. Set boundaries and focus on self-care, including having restful sleep. And the rest, as they say, will take care of itself.
Rest well & wake up ready to go!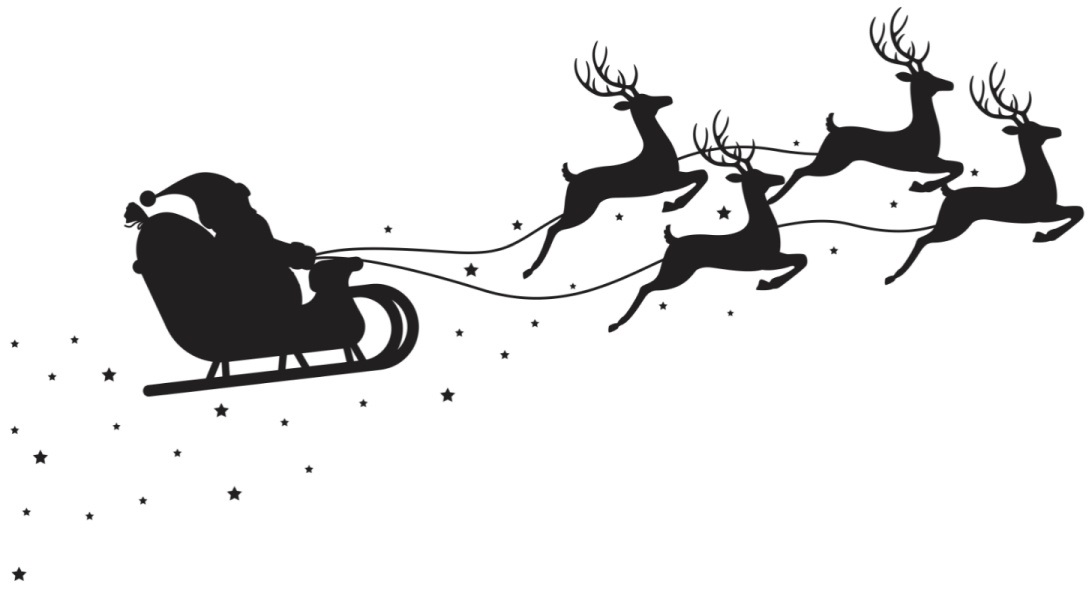 Better sleep gives rise to better mornings, bringing your goals into focus and dreams within reach. Hungry for more sleep info? Dig into these posts:


Eager for more sleep info you can really use?
Join our community Facebook and let's continue the conversation.
We'd love to hear what you have to say!
This blog does not provide medical advice. It is intended for general informational purposes only and does not address individual circumstances. It is not a substitute for professional medical advice, diagnosis or treatment and should not be relied on to make decisions about your health. Never ignore professional medical advice in seeking treatment because of something you have read on Restonic.com. If you think you may have a medical emergency, immediately call your doctor or dial 911.
Get better sleep, today