---
What's really going on in the White House during the night?
While many of us often wonder what happens in the White House under the various presidential tenants, we want to know what goes on in the White House while the nation sleeps. And when it comes to our 44 past presidents, who snored, who napped and who avoided sleep? When you're the leader of the free world, getting some shut eye must be one of a multitude of difficult tasks to conquer.
But if there is one thing we know for sure, to be at your best, you need a good night's sleep.
Since the White House was first completed in 1800, the President of the United States has been making important decisions, leading our country and sleeping within those historic walls. From the first President, John Adams, to our current leader, Donald Trump, presidential dreams have been percolating in the executive mansion.
Snores & sleep disorders of American presidents
Our 26th president, Theodore Roosevelt, would not likely have been invited to sleep in anyone's guest room. He is considered the loudest Presidential snorer by far. During some overnight stays at the Washington hospital, they provided him with his own floor, not due to his high ranking government position, but due to his high volume snoring. Other known snorers in the executive branch include; George Washington, John Quincy Adams, Herbert Hoover and Ulysses S. Grant.
William Howard Taft, held office as the 27th President of the United States and also uncontrollably held his breath while sleeping. Taft was known to have sleep apnea, a sleeping disorder that causes the sleeper to stop breathing for short to prolonged periods during sleep. Taft, like most of those with sleep apnea, would not have known this was occurring during the night. One of the major side effects, however, was prevalent with Taft, who often fell asleep randomly during the day. It's been said that Taft was known to start snoozing while playing cards with friends. President Grover Cleveland also shared this affliction.
A Presidential sleep debate
Ronald Reagan and George W. Bush both enjoyed their afternoon naps. Taking a quick snooze in the Oval Office may have been judged by many Americans, believing this was not the way a leader should be spending their time productively. We strongly disagree with this negative sentiment toward presidential napping, because understanding the art of a power nap can rejuvenate your mind, body and energy. If you're in a position where getting enough sleep at night is an obstacle, it's time to consider how a power nap can be your super power. Seriously.
One President claimed he never had an issue with getting enough sleep. Calvin Coolidge was known to get up to 11 hours of shut eye each night, leaving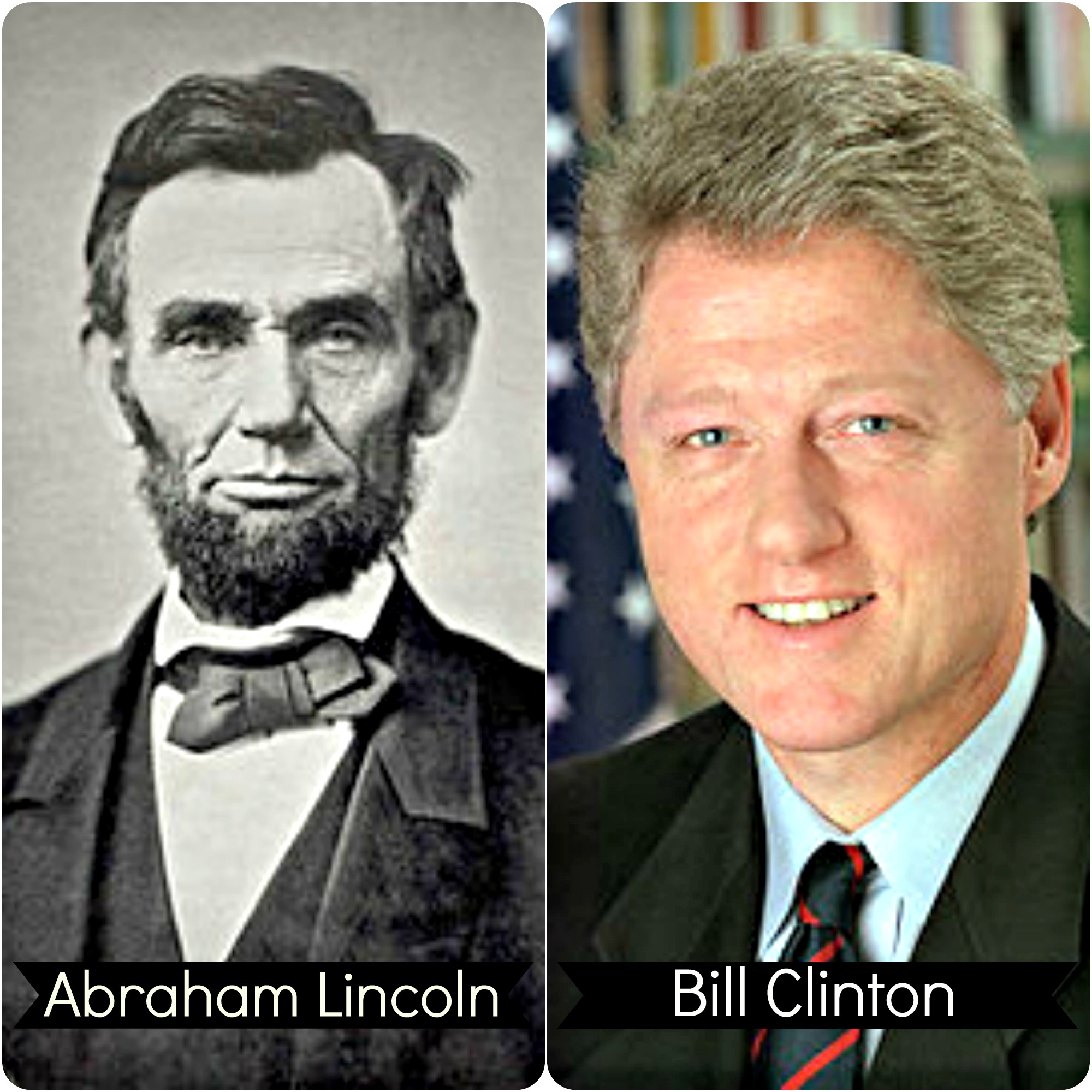 many to think the 20's roared on without him.
The insomniacs of the bunch include Abraham Lincoln and Bill Clinton. With the Civil War raging on, Lincoln kept his staff up late into the night telling stories, sacrificing sleep as his country waged war on itself. Although Abe's sleeplessness was stress induced, Clinton is a self-proclaimed, functioning insomniac. While attending Georgetown College, a professor mentioned that the most successful people need the least amount of sleep. Taking this to heart good ol' Bill starting sleeping only 4 to 6 hours each night. This habit followed him to the White House where he spent many nights staying up late talking, reading and negotiating. Even though he survived with his lack of sleep schedule, Clinton has remarked that lack of sleep dominates the government and can negatively impact the ability for officials to think clearly and decisively.
Hail to the Chief, our current President Trump
Fast Company wrote recently that Trump is an early riser (6 am) and blocks out the first few hours of his day for "executive time." Dr. Breus commented on Trump's sleep habits and offered a few recommendations.
"For early risers, the morning hours are best spent on strategic tasks. By 3 pm, an early riser would be best served by shifting gears to simpler tasks."
Breus also recommends Trump exercise later in the afternoon and that he make personal time a priority – something morning people often don't prioritize.
Read the whole story: FastCompany.com
A salute to our past, current and future leaders of the United States of America. Happy Presidents day!
Eager for more sleep info you can really use?
Join our communities on Facebook and Twitter and let's continue the conversation.
We'd love to hear what you have to say!
This blog does not provide medical advice. It is intended for general informational purposes only and does not address individual circumstances. It is not a substitute for professional medical advice, diagnosis or treatment and should not be relied on to make decisions about your health. Never ignore professional medical advice in seeking treatment because of something you have read on Restonic.com. If you think you may have a medical emergency, immediately call your doctor or dial 911.
Get better sleep, today