---
How to create a bedroom uniquely customized to you and your sleep needs
Our bedrooms are our private sanctuaries from the stress of the world. They might be our way to escape from the hustle of life or simply a place to relax, read and talk with family members – as well as sleep, of course. But let's be honest. Designing a comfortable, soothing bedroom that caters to our personal preferences – as well as our need for sleep – can be downright challenging.
Drew and Jonathan Scott, hosts of HGTV's Property Brothers, have designed thousands of bedrooms and they know the struggle is real. Don't loose sleep over it, they say. These tried-and-tested solutions will have your bedroom in top shape – and you resting easy – in no time.
Your bedroom's unique spatial arrangement
Our bedrooms come in all shapes and sizes. Whether your bedroom is itty bitty or an airy oasis, begin with an understanding of how the scale of everything in it – furniture, rugs, window treatments – creates a functional (and soothing) sleep environment.
In smaller bedrooms, leaner furniture that incorporates storage solutions will minimize tripping hazards in the middle of the night. In larger rooms, adding a reading nook can create a sense of coziness. "Usually it's best to look for bedroom furniture with a slim profile, but if you still find yourself wanting to fill the space, consider using a dresser or an armoire with a slim profile for clothes storage," says Drew.
Jonathan adds that an easy way to ensure a good night's sleep is to face your bed either north or south. "That way, neither a late summer sunset nor blinding, morning light can disturb your rest."
Greening up your bedroom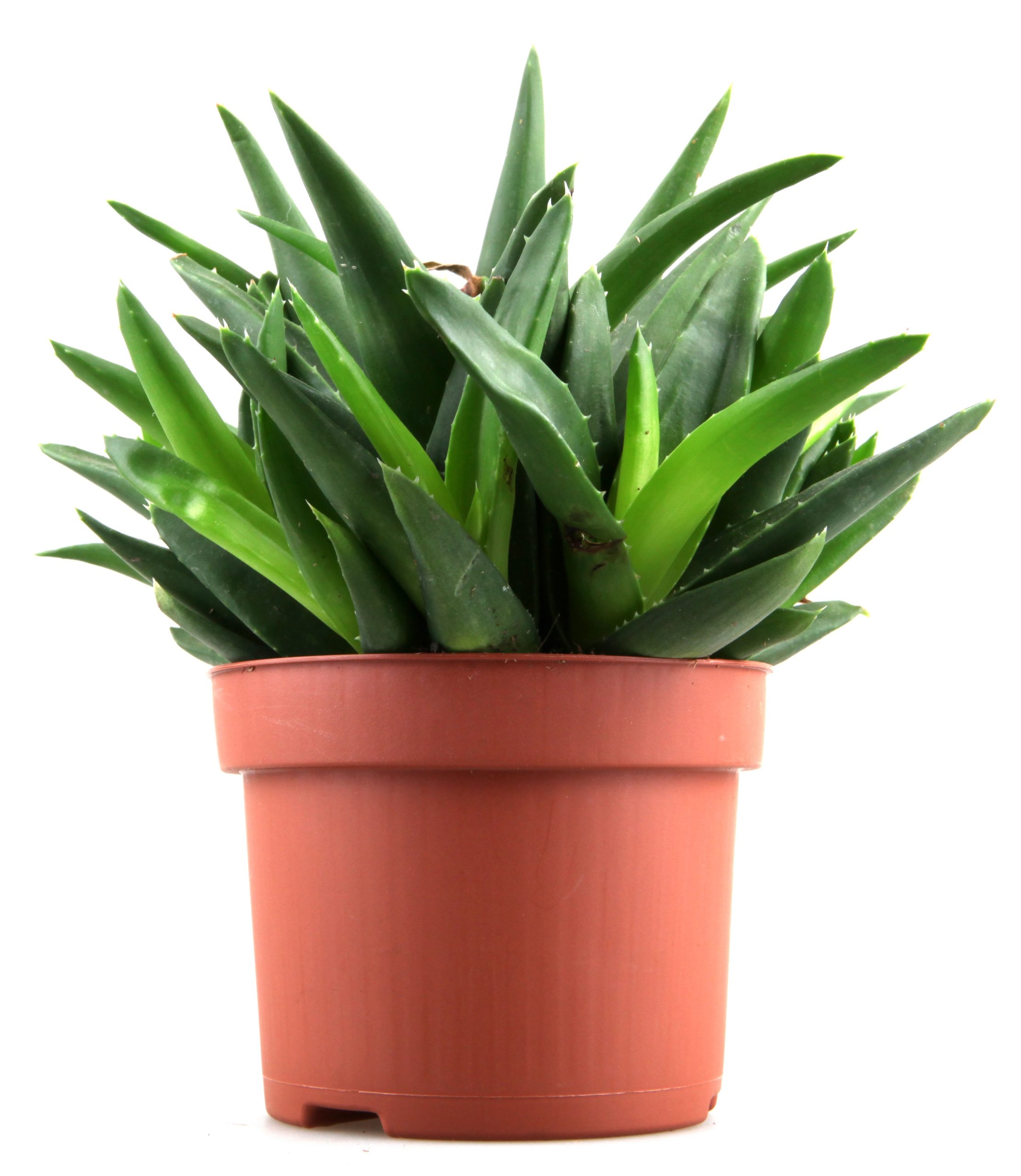 Study after study agrees – plants in our bedrooms can help us sleep better. "Plants can be a way to add both beauty and function to your room," says Drew. "For example, a peace lily looks great while also having the ability to increase the surrounding room's humidity by up to 5%."
Whether or not you've been graced with a legendary green thumb, greening up the bedroom is surprisingly easy. We're thinking low-maintenance, hard to kill, high oxygen producing plants. Jonathan agrees. "If you want something easy to care for, a snake plant is not only tough but even cleans the air by converting CO2 to oxygen during the night."
At the end of the day, it's all about your mattress
Your bed is the most important piece of furniture in your bedroom. If you're not getting the sleep you need, it's time to consider shopping for a new mattress. If you answer yes to any of these questions, it's time:
You wake up with aches and pains. Do you wake up with a sore back or achy joints on a regular basis?
You're tired all the time. Do you often wake up still tired after a full night's sleep?
Your mattress looks old. Does your mattress look beat up? Does it sag? Is it lumpy?
You sleep better away from home. Do you find yourself getting a better night's sleep in a bed that is not your own (like a hotel for example)?
Your mattress is old. When's the last time you bought a new mattress? Based on amount of use and quality of the mattress, it's recommended to replace your mattress every 7-10 years.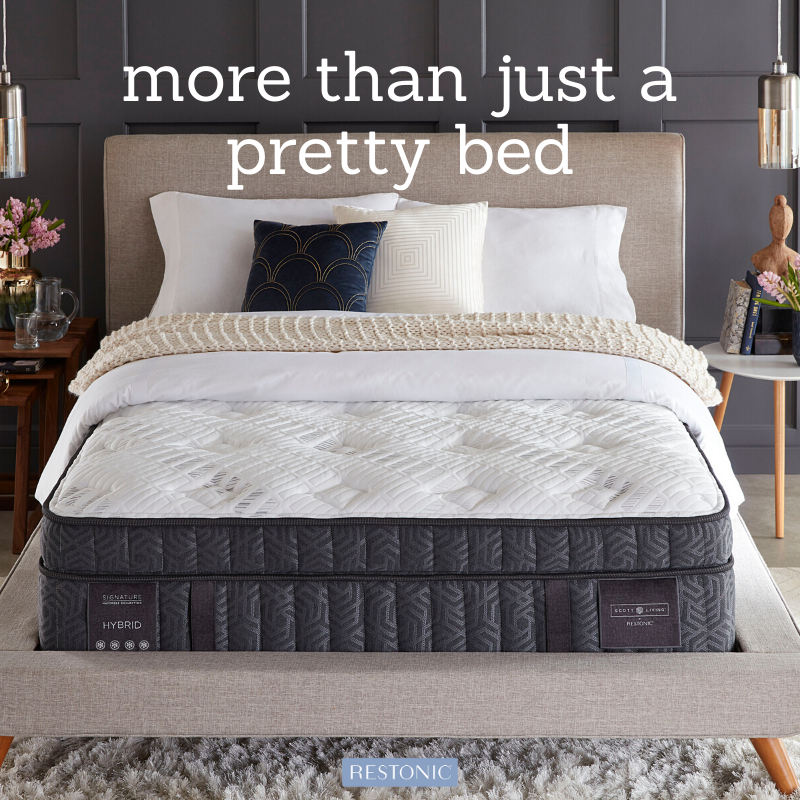 Drew advises a quick measure of your bedroom before going shopping. "You don't want to be left with all bed and no room." A king-size bed ticks all the boxes for most twosomes – at 76" wide, it gives both parties lots of room, even if one of them is a restless sleeper. With more than 3 ft of space width-wise per person, a king mattress also provides room in the middle for spooners and sharing the bed with pets and kids. Depending on the size of your bedroom, a queen size is your next best bet. If your bedroom is smaller, go for a double mattress. The bigger the better is the way to go, but remember you'll need enough space between the wall and bed (approx. 2ft) so you can get out of your bed without taking out your knees.
Regardless of what mattress size you choose, Jonathan recommends being patient during the adjustment period once the new mattress is in your bedroom. "Give it a couple weeks after purchase to allow both the mattress and your body to adjust."
Keep it (your bedroom) cool, baby!
Some people love a chilly room with the windows open any time of the year, while others like to wrap themselves in a warm cocoon of blankets. Despite personal temperature preferences, experts agree that a bedroom 60-67F (16-19C) is ideal. Why is cool better? What happens to the quality of your sleep if you overheat?
"When it comes to temperature and sleep, it's better to be a little chilly rather than a little warm," says Drew. "Heat is more likely to cause you to toss and turn or wake up suddenly."
What your mattress, pillows and sheets are made from can also help keep your bed cool, says Jonathan. "Comfort is subjective but investing in breathable, soft bedding will help regulate your body temperature while you sleep, which is always a good thing."
Clutter control in your bedroom
Visual clutter can generate a stress response – not to mention being a midnight tripping hazard. Sure we can Maria Kondo our bedrooms until there's nothing left in the room but our beds. But there are also ways to reduce clutter with smart storage solutions.
Begin by scrutinizing every inch of your bedroom for storage opportunities. Maybe it's fitting an extra rack or two of shelves in your closet or a shoe organizer on the back of a door. Drew says an easy way to create more storage space is a platform bed with draws underneath. " If you already have a platform bedframe, you may be able to purchase soft drawers or containers to help maximize that valuable real estate."
Jonathan adds, "all nightstands should have at least one drawer. You need a place to tuck the clutter away."
Optimizing your bedroom lighting
When you decorated your bedroom, you likely layered colors to provide depth and character and accent key pieces. Approach light in your bedroom the same way, seeking to enhance the visual appeal of the room while making it more functional. Drew says layering your lighting options will give you a full range of choices.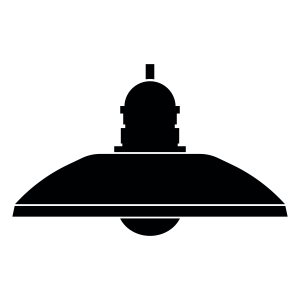 Ambient lighting during the day can help with tidying up or relaxing
Accent lighting creates a calming transition from day to evening
Task lighting focuses where it's needed most without interfering with your partner's sleep
"Window treatments are also a great way to control the amount of light you get. Everyone's preferences are different, so don't be afraid to experiment with different options."
Your bedroom color palette
When it comes to bedroom color, pick a color – and hue – that makes you feel comfortable and relaxed and works well with your furniture. It's also a good idea to consider natural light and how it affects the personality of your bedroom at different times during the day and evening. Super-bright, morning rooms can afford to go a bit darker in paint color. Rooms with less natural light are more forgiving and can be dressed up with multiple colors and accessories to create a unique ambiance.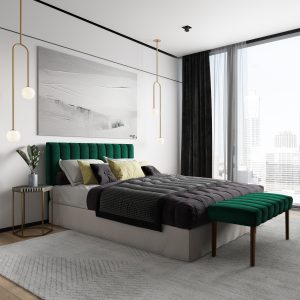 Drew says that since your bedroom is a private oasis, pick colors that resonate with you and will help you rest and recharge. Jonathan adds, "Blues, greens and lavenders are great colors that will help you fall asleep after a long day. Keep them in mind when choosing your comforter or other decorative pieces."
Bedrooms are the most used spaces in our homes. Some estimates say that about one-third of our time is spent there. Between sleeping, napping and just relaxing in bed to read or listening to music, it seems like an accurate assessment. That underscores the importance of making sure your bedroom is everything you want it to be – a place where you can truly unwind, nurture your emotional and physical health, and one that reflects your personality in its design aesthetic.
Sleep well and let your personality shine in the design – or redesign – of your bedroom.
Rest well & wake up ready to go!
Better sleep gives rise to better mornings, bringing your goals into focus and dreams within reach. Hungry for more sleep info? Dig into these posts:

Eager for more sleep info you can really use?
Join our community Facebook and let's continue the conversation.
We'd love to hear what you have to say!
This blog does not provide medical advice. It is intended for general informational purposes only and does not address individual circumstances. It is not a substitute for professional medical advice, diagnosis or treatment and should not be relied on to make decisions about your health. Never ignore professional medical advice in seeking treatment because of something you have read on Restonic.com. If you think you may have a medical emergency, immediately call your doctor or dial 911.
Get better sleep, today