---
Channeling the brightness of the day at breakfast with the best muffin recipes!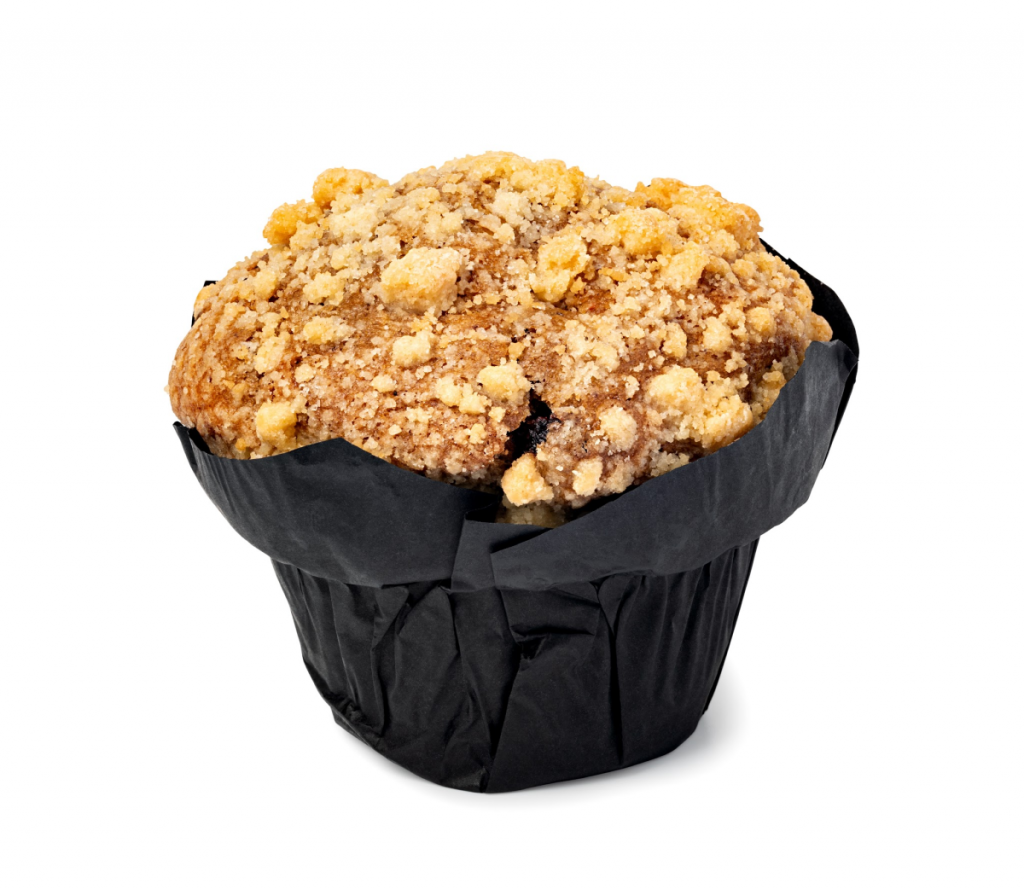 Ahhhhh morning. We love you for so many reasons, but especially the excitement of new beginnings and fresh starts that makes it so special. Another chance to do it all over again – bring it on.
Which brings us to muffins, specifically those inspired by the tastes and sensations of morning sunshing. You already know that breakfast is our thing and muffins are the ultimate grab-and-go breakfast. Are you following yet? Talk about bringing 3 of our favorite things together – mornings, breakfast and muffins!
Just as a head's up – muffins aren't just for brekkie. You can serve them up pretty much any time of day, for company or family snack time. Plus, they freeze great, so bake up a batch and toss them in the freezer. That way, you'll have them at hand and ready anytime you are.
Nut-Topped Strawberry Rhubarb Muffin Recipe
When you think of zesty and flavorful produce, we'd bet that strawberries and rhubarb come to mind. This ultimate combo of sweet and tart is a fave in pies, crumbles, and muffins too. Take this iconic flavor pairing up a notch by adding a crunchy, crispy sweet topping and you've got a sure-fire quickie breakfast or healthy snack. Get the recipe: TasteofHome
Bakery Style Lemon Poppy Seed Muffin Recipe
What does morning mean to you? To us, it means all things bright and sunshine-y. And you know what tastes like sunshine? You got it: lemon! Bake up a batch of lemon poppyseed muffins for that just right balance of tart and sweet. These muffins are simple enough for every day and special enough to serve at a weekend brunch. Get the recipe: Brit+Co
Savory Muffins with Parmesan, Bacon &  Spring Onions Recipe
Ok, fine. Onions may not *exactly* signify morning, but they do add a bit of a zing to these delish muffins that are loaded with the flavors you love. Plus, they're sure to satisfy your hunger for something not-sweet: morning, noon or even as a bedtime snack. And as a bonus, we're sure you'll agree that bacon makes everything better. Get the recipe: TheWorktop
Strawberry Chocolate Chip Muffin Recipe
What do you think happens when a chocolate-covered strawberry bumps into a muffin? This fantastic recipe, that's what. Light and moist vanilla batter stuffed with strawberries and chocolate chips make for the perfect taste sensation. Make them the night before in just over a half hour, and pop one in the microwave in the morning for a quick breakfast. Or, cook up a batch on a bright and airy spring morning to brighten up a lazy breakfast. Get the recipe: MarshasBakingAddiction
Streusel-Topped Blueberry Muffin Recipe
Is a muffin round-up complete without a blueberry muffin? We think not. While blueberries are available  year-round, any type of berry will work in this recipe. Fresh flavors, bright and juicy in your mouth, blueberry muffins are a class we're aren't ever going to fall out of love with. Can't you just taste your first bite now? P.S. If you're throwing a baby or bridal shower, these muffins will make your table even more special. Get the recipe: ReneeNicolesKitchen
Lemon-Ricotta Muffin Recipe
For a more unique taste on the bright and fresh taste of lemon, add ricotta. Fresh, airy and tender – that's how we would describe this muffin batter that's enhanced with fresh, whole-milk ricotta. Imagine taking a big bite of lemonade or inhaling the scent of a spring morning: slightly tangy, slightly sweet, with the refreshing and sunshine-y taste of lemon. Don't forget the drizzle of lemon icing or decorate with edible flowers to make your baking extra special. Get the recipe: CiaoFlorentina
Peaches & Cream Muffin Recipe
Feel like getting peachy? Then you're going to want to bake up a batch of these moist and fluffy peaches and cream muffins. When we think of peaches and cream, we instantly envision bright and fresh mornings, fresh breezes blowing through the open windows and relaxing Sunday brunches on the back porch. You know what completes that picture? These muffins made with the season's first harvest of peaches. Enriched with fresh cream and a cinnamon glaze, they're just right for serving afternoon visitors. Get the recipe: BakerbyNature
Rest well & wake up ready to go!
Better sleep gives rise to better mornings, bringing your goals into focus and dreams within reach. Hungry for more sleep info? Dig into these posts:

Eager for more sleep info you can really use?
Join our community Facebook and let's continue the conversation.
We'd love to hear what you have to say!
This blog does not provide medical advice. It is intended for general informational purposes only and does not address individual circumstances. It is not a substitute for professional medical advice, diagnosis or treatment and should not be relied on to make decisions about your health. Never ignore professional medical advice in seeking treatment because of something you have read on Restonic.com. If you think you may have a medical emergency, immediately call your doctor or dial 911.
Get better sleep, today