---
George & Edith Vanderbilt created a generous gift-giving tradition that you can follow this holiday season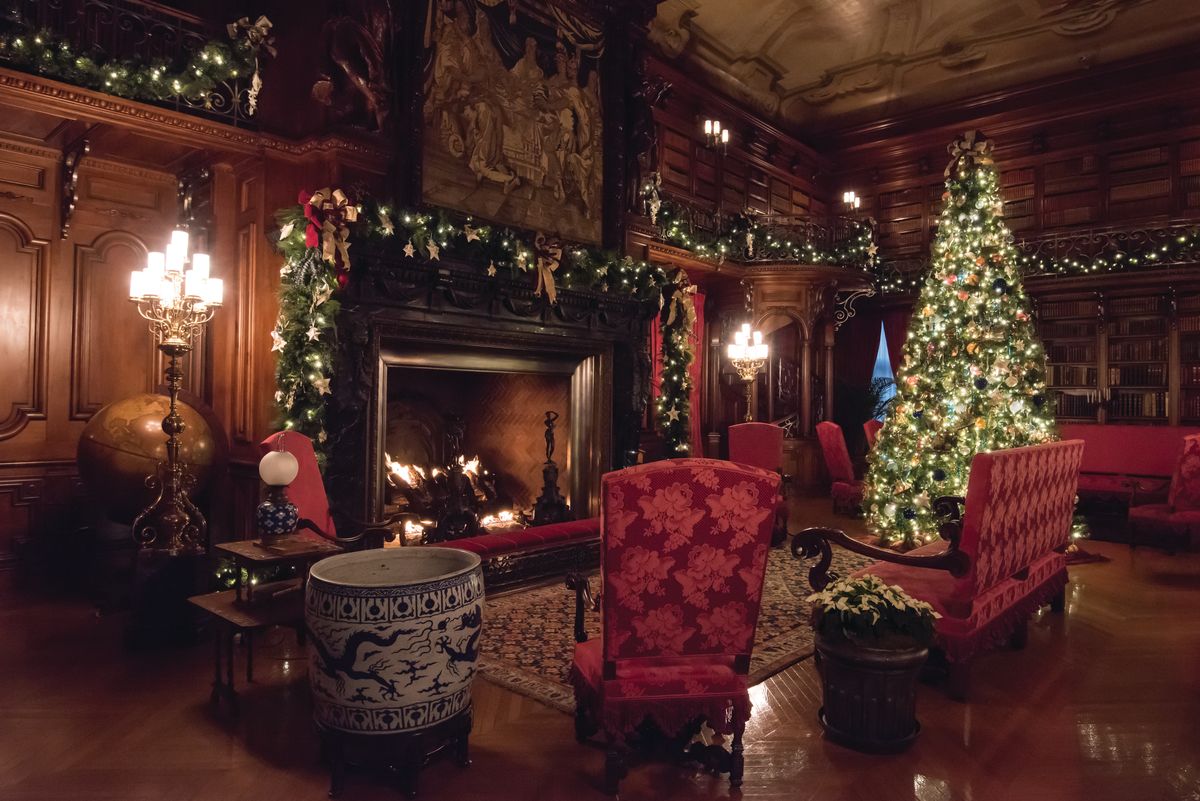 Squeals of delight echoed through the spacious Banquet Hall at Biltmore Estate in Asheville, North Carolina during the Christmas holidays in 1895. That's when owner George Vanderbilt first opened his 250-room mansion and invited family and friends to join him. He also extended an invitation to estate workers and their families to gather in his home for a lavish Christmas party. A massive tree served as the focal point bedecked with glittering ornaments amid a sea of gifts.
To get a glimpse of the presents doled out, an 1897 newspaper report itemized hand-outs of the annual event: sixty pounds of hard rock candy, two crates of oranges, a dozen dolls, balls and an assortment of other toys. Guests also enjoyed dessert from 5 cakes and 12 and a half gallons of ice cream.
While George grew up in a wealthy family and enjoyed luxurious possessions at his fingertips, it's likely he experienced great joy by giving to others. According to a Swiss study published on WebMD.com, small acts of generosity, or the promise to be charitable, triggered brain changes that led to greater happiness. In fact, studies on the happiness trifecta – dopamine, oxytocin, and serotonin – show that when we give to others, we're happier. It's really that simple. As a bonus, increased serotonin is also linked to better sleep.
After George married his bride, Edith, she managed much of the gift-giving tradition at Biltmore. She shopped locally and at stores in New York City, such as the renowned toy shop FAO Schwartz. She began accumulating gifts in early October and stored them in one of the west tower rooms. Archives at Biltmore detail recollections of one of Edith's close friends, Anna Wheeler. She said, "Mrs. Vanderbilt kept a book in which the individual presents were recorded yearly; her idea was to avoid duplication, but it served another purpose in assisting [her] in the better knowledge of each family." She went on to say that Edith personally selected, labeled and wrapped all the gifts.
While Edith focused on toys and sweets for the children of the estate, she was mindful of offering more practical items to the adults. For Christmas gifts in 1898 (her first year as mistress of Biltmore House), Edith shopped at H. Redwood & Co. in Asheville and purchased mufflers and shawls to keep the recipients' warm, and cozy comforters for a soothing night's sleep.

Creating your own Biltmore-inspired holiday shopping list
Following Edith's lead in providing practical and comforting items, consider our 10 favorite Biltmore holiday gift ideas as you wrap up presents for your family and friends.
Biltmore Shippable Sleep Mattress by Restonic. Give your loved ones a taste of the supreme comfort the Vanderbilts experienced when you buy them a handcrafted mattress. This Biltmore model features edge-to-edge innerspring support and gel memory foam, contributing to restorative, healthier sleep. Order today and your new mattress (not to mention better sleep) will arrive in 5 to 8 business days.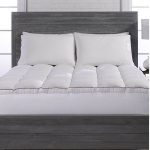 Biltmore Superior Comfort Mattress Pad. Extend the life of your new mattress by protecting it with a luxurious 500-thread count mattress pad. Rest easy with a 3M Scotchguard Stain Release, Microban Antimicrobial Treatment and Simple-Fit Skirt System which keeps it in place. It's also waterproof and comes with a lifetime warranty.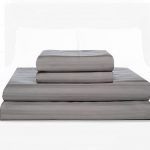 Biltmore Sheet Sets. Luxury sheets will also be appreciated by your gift recipients. These 610-thread counts Flexi Fit Damask striped sheets provide luxurious comfort as you snuggle down for the night. They come in a variety of soothing colors to match any décor.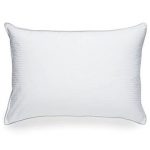 Biltmore Pillows. Choose standard or king-size when selecting these down pillows as a gift. The medium support pillow is encased in a 500-thread count cotton cover which zips off for easy machine washing.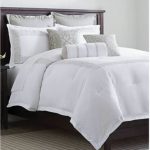 Biltmore Hotel Collection Scrollwork Bedding. This collection features framed embroidery on cotton comforters and shams. The design and quality are inspired by the Vanderbilt family's exquisite taste.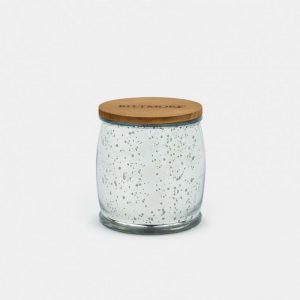 Biltmore private label candles. High-quality candles under the Biltmore label serve as the perfect size gift to tuck into a stocking, or as a hostess gift when attending a holiday dinner. Biltmore Silver Antiqued Candle is especially reflective of the holiday season with its aroma of fresh silver birch scent, reminiscent of  fresh-cut birch.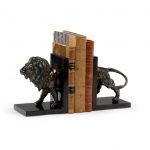 Biltmore Bookends. Reading a book before bed is often a good way to invite slumber. Along with book gifts, pair them with bookends that George Vanderbilt would select for his impressive home. These Lioncrest bookends feature the head of the lion on one side of the bookends and the tail on the other. The lion is cast in bronze and standing on a slab of marble.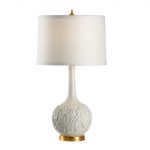 Wildwood Lamps. Bedside lamps offer another pleasing possibility for gift giving. Consider the Edith lamp, with its stylish oyster whitewash finish and antique gold leaf mounting.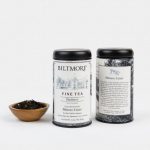 Biltmore loose leaf teas. Encourage healthy bedtime routines by gifting friends and family with loose leaf teas they can sip before bed. The Biltmore collection includes such varieties as Passionfruit Peach, Southern Mint and Blackberry.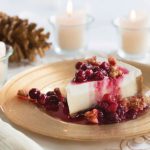 Biltmore cheesecake. For recipients on your list with a sweet tooth and a penchant for midnight snacks, gift them with a decadent cheesecake or torte. The Vanilla Bean Cheesecake features the world's finest Madagascar Bourbon vanilla. Other varieties include Wild Blueberry Torta, Mocha Fantasy Torte and Italian Marscapone Torta.

Maintaining holiday traditions throughout the years
Even after George Vanderbilt's death in 1914, Edith continued the holiday gift-giving traditions at Biltmore. Daughter Cornelia also continued her parents' traditions after she married John Cecil in 1924. He was known to dress as Santa and emerge from the mammoth fireplaces at an appointed time to surprise children and pass out gifts.
This year at Biltmore, the Christmas season began on November 1 with the arrival of a 35-foot Fraser fir tree to stand in the Banquet Hall. It's a massive endeavor with Santa escorting the tree in by horse-drawn wagon. A large crew wrangles the tree into place, followed by staff who adorn it with lights and thousands of ornaments.
And just as George Vanderbilt showered employees with a holiday party and gifts beginning in 1895, today the estate continues to invite employees to a party where all of the children ages 11 and younger receive a specially selected present.
Biltmore House will remain decorated for the holidays through January 5, 2020. Along with the grand tree in the Banquet Hall, more than 50 other decorated trees are placed throughout the house and even more on the grounds of the estate. Candlelight Christmas Evenings provide a unique opportunity to see the home aglow at night. If you're looking for a gift for yourself, enjoy the decorations at Biltmore and then climb into a luxurious bed at one of the estate hotels for restful sleep and visions of sugarplums.
Rest well & wake up ready to go!
Better sleep gives rise to better mornings, bringing your goals into focus and dreams within reach. Hungry for more sleep info? Dig into these posts:
Biltmore® and images of Biltmore House are trademarks of The Biltmore Company, and are used by Restonic® under license. ©2020 all rights reserved.
Eager for more sleep info you can really use?
Join our community Facebook and let's continue the conversation.
We'd love to hear what you have to say!
This blog does not provide medical advice. It is intended for general informational purposes only and does not address individual circumstances. It is not a substitute for professional medical advice, diagnosis or treatment and should not be relied on to make decisions about your health. Never ignore professional medical advice in seeking treatment because of something you have read on Restonic.com. If you think you may have a medical emergency, immediately call your doctor or dial 911.
Get better sleep, today