---
Enter to win a FREE Queen Mattress Topper & 2 Cooling Pillows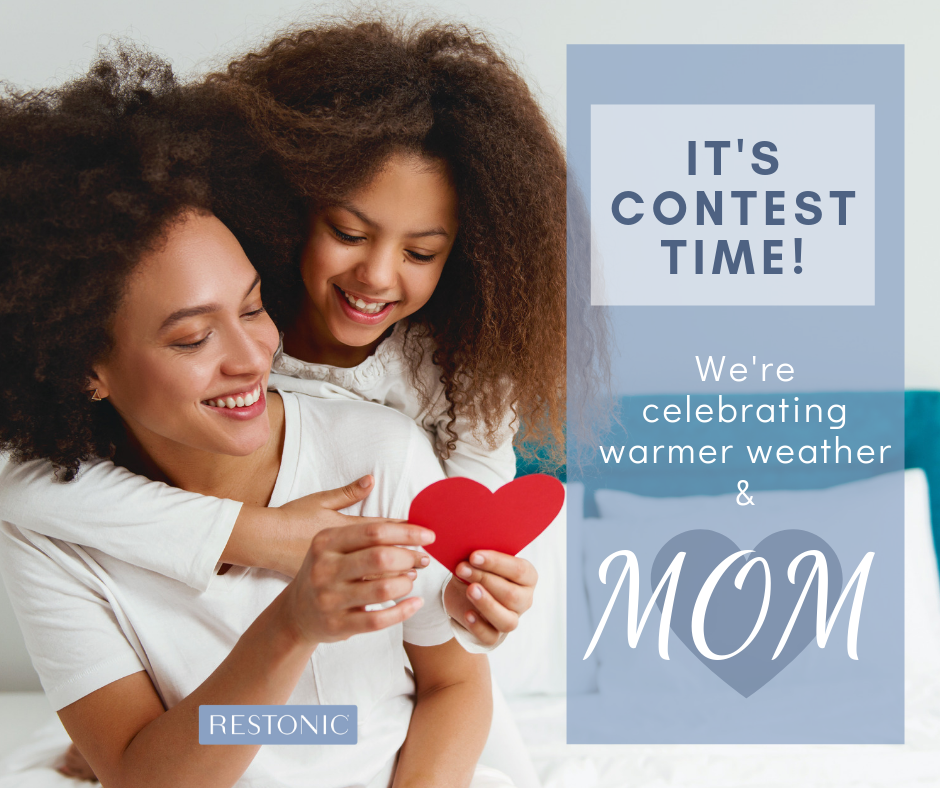 When your mother says, "I'm TIRED!" she really means it. How about giving your mom what she really wants – sweet blessed sleep?
We feel mothers should be a spoiled on more than just one day a year, which is why we've got a whole lot of pampering planned for her – and you because you're such a great son or daughter.
Enter to win our Mother's Day contest and your Mom (and YOU!) might win a free Restonic queen mattress topper and 2 cooling pillows.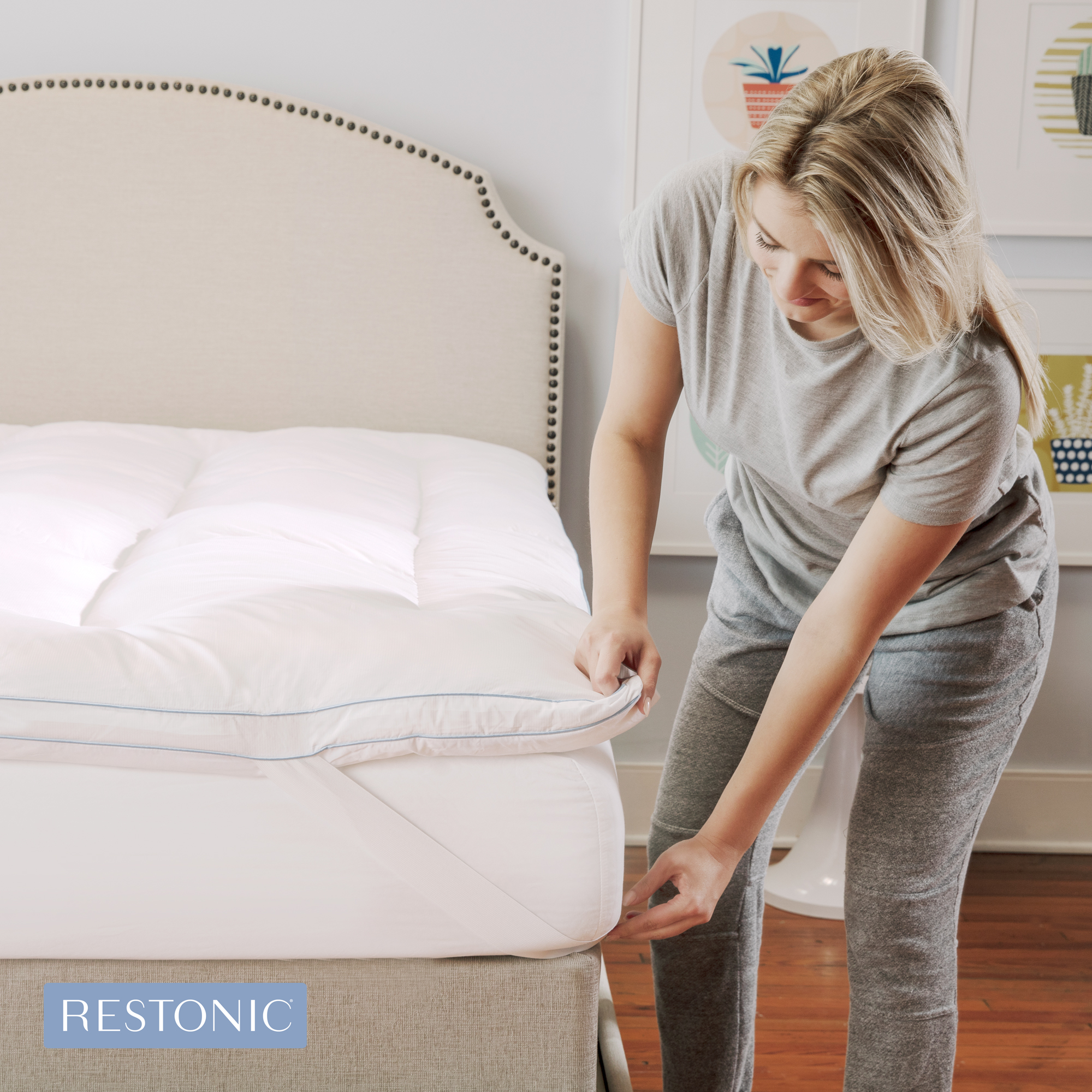 Restonic 3″ Memory Fiber & Memory Foam Hybrid Mattress Topper provides 3″ of supportive comfort. The breathable cover wicks away moisture and helps provide enhanced airflow while gusseted sides secure the corners to your mattress.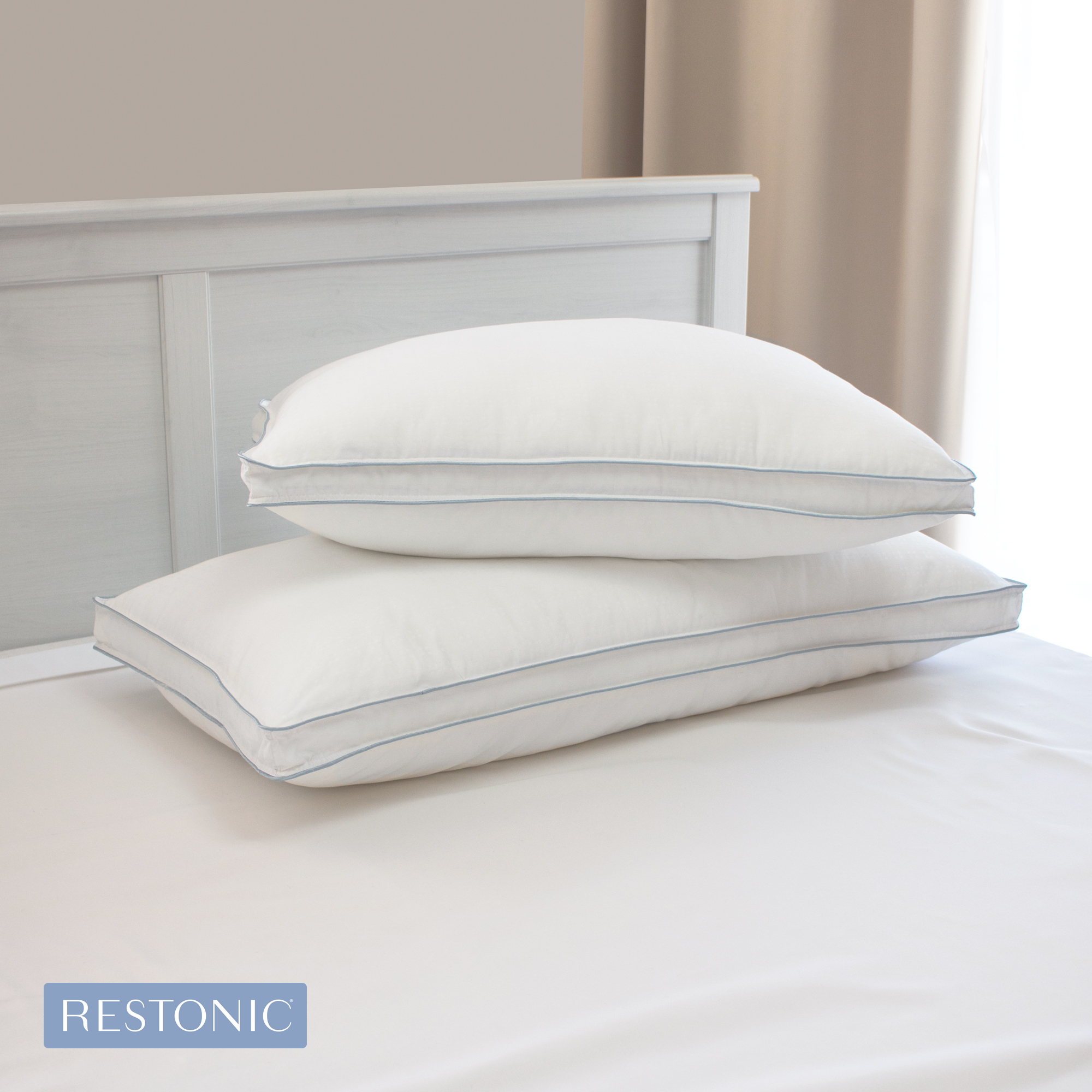 Restonic Max Cooling Pillow provides exceptional comfort and temperature regulation with cooling gel beads suspended in our unique memory fiber blend. This innovative hybrid pillow design with the addition of cooling gel helps you stay cool through the night while the hypoallergenic, lofty memory fiber provides exceptional support and comfort for all sleep styles.
Ready to make your Mom's sleep (and yours too!) even better? Enter above. Good luck to all!
Eager for more sleep info you can really use?
Join our communities on Facebook and Twitter and let's continue the conversation.
We'd love to hear what you have to say!
This blog does not provide medical advice. It is intended for general informational purposes only and does not address individual circumstances. It is not a substitute for professional medical advice, diagnosis or treatment and should not be relied on to make decisions about your health. Never ignore professional medical advice in seeking treatment because of something you have read on Restonic.com. If you think you may have a medical emergency, immediately call your doctor or dial 911.
Get better sleep, today