---
To sleep or not to sleep…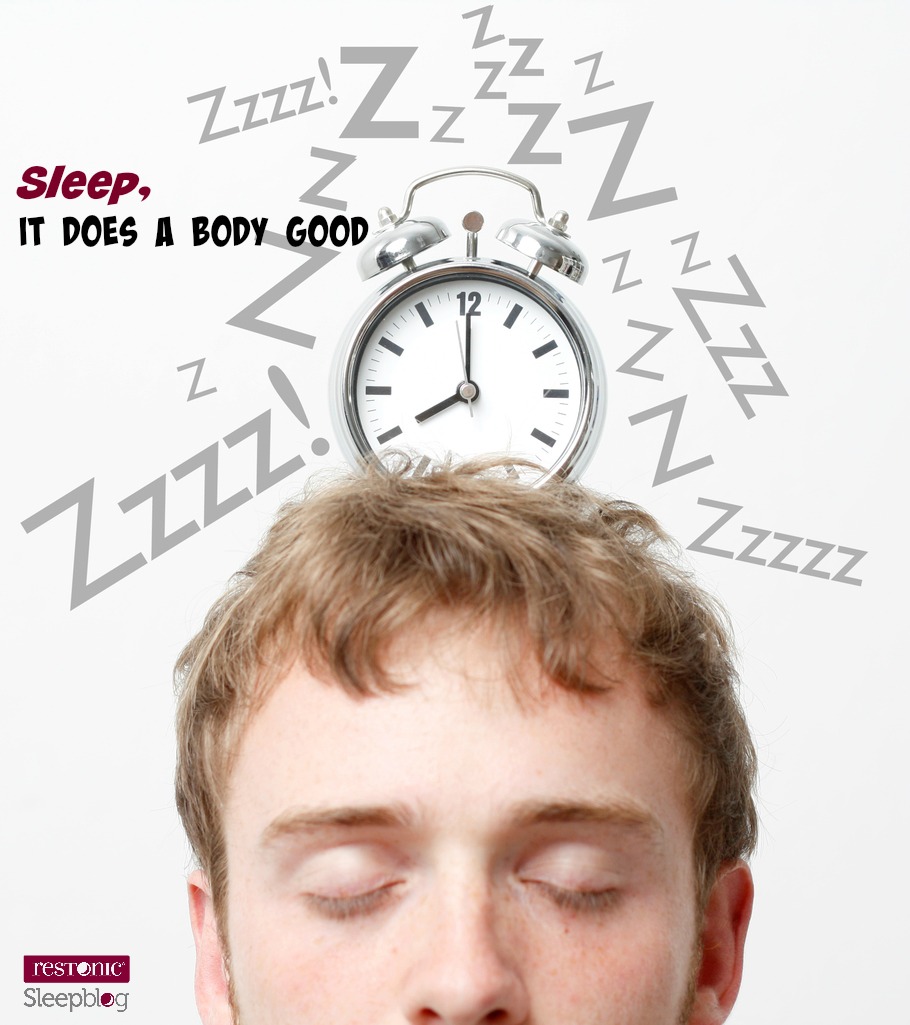 How much sleep do you need each night to feel healthy, happy and well-rested? Can you skimp for a few nights and still feel good or do you suffer with even the slightest disruption? You might need as little as 5 hours or as much as 9 – our sleep needs are as unique as our finger prints.
But even though our sleep habits are unique, there's no denying we need it. And when we don't get it, we're grumpy and may be putting ourselves at risk for long-term health issues and disease.
If you're searching for sleep information online, we've done the hunting for you. Keep reading for everything you need to sleep better this weekend.
Your sleep-tracking app might be stealing your sleep…
"Apps that use your phone's in-built accelerometer can measure how much you move during sleep and estimate your sleep time and quality," reports ABC Health & Wellbeing. "Those suffering anxiety find brief moments of waking can quickly turn into being fully awake once you start worrying."
If you're considering a personal sleep monitor, Dr. Christopher Winter, Medical Director, Charlottesville Neurology & Sleep Medicine, puts the leading brands to the test on the Huffington Post.
Sleeping like a boss
The Forbes billionaires list came out this week. Richard Branson was on it. We're not. Just in case you think you need to sacrifice sleep to get on this list, Richard says that's just plain silly.
"Sleep is incredibly valuable for a busy life, and I try to get it whenever and wherever I can – especially when I'm flying. But founding a business comes with a lot of responsibility, and one of the most important things I can be is accessible. Getting up and at it early gives me time to get on top of things, and chart my day effectively." Read more: Virgin.com.
Want to be happy? Hit the sack!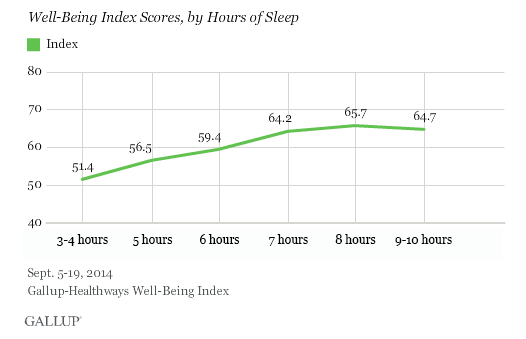 Happiness and a good night's sleep seem to go hand in hand, a new poll suggests on LiveScience.com. "The survey of more than 7,000 U.S. adults revealed that people who reported getting more sleep also had a higher overall well-being than those who said they got less sleep."
According to Gallop.com, "Americans who report that they usually get more hours of sleep per night have higher overall well-being than those who typically get fewer hours of shut-eye. Getting more hours of sleep is positively associated with having higher well-being, with the relationship peaking at eight hours and leveling off thereafter."
Do you really need another reason to go to bed early? But just in case you do, the next story will help you survive a day without sleep.
How to fake a good night's sleep
"Between your overflowing inbox and your ever-expanding Netflix queue, it's practically impossible to catch the doctor-recommended eight hours of shuteye," reports YouBeauty.com. "But even though you may not feel well rested, you can still look like you just left a Malibu day spa."
On the Restonic SleepBlog, we've been obsessing about the upcoming time change. If you missed our posts, catch up on now – they make for great bedtime reading.
Quote of the week
"I feel bad sometimes that I ever did it," said K-Cups inventor, John Sylvan. He brought you single-serve coffee pods and now he's trying to filter his guilt over their impact on the environment.
Eager for more sleep info you can really use?
Join our communities on Facebook and Twitter and let's continue the conversation.
We'd love to hear what you have to say!
This blog does not provide medical advice. It is intended for general informational purposes only and does not address individual circumstances. It is not a substitute for professional medical advice, diagnosis or treatment and should not be relied on to make decisions about your health. Never ignore professional medical advice in seeking treatment because of something you have read on Restonic.com. If you think you may have a medical emergency, immediately call your doctor or dial 911.
Get better sleep, today