---
It's a small world after all…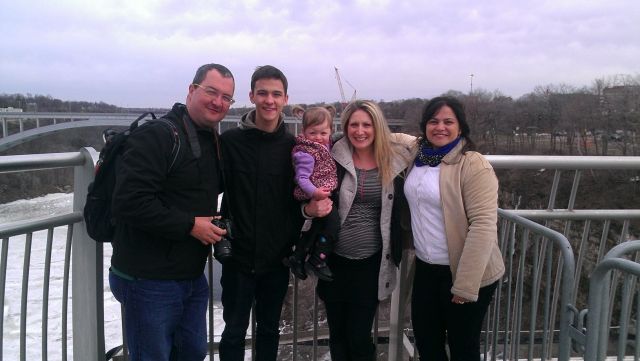 At Restonic, we're guided by the principle that getting a healthy night's sleep is a right, not a privilege. We've been supporting dreams for more than 75 years with manufacturing facilities throughout the world, including North America, the Far East, Europe, India, Brazil, Middle East and South Africa.
Recently the owner of our Brazil factory, Rogerio Coelho, traveled to Buffalo with his family. He reached out to our marketing manager, Brooke Kibrick, and they spent the day with their families exploring the falls, getting to know each other and overcoming communication barriers.
We thought we'd share a little of their day with you, in Brooke's words…
The Restonic Buffalo/Brazil connection
In 2010, I had the privilege of meeting Rogerio Coelho from Brazil. A few weeks ago, Rogerio emailed me to let me know he'd be back in Buffalo and asked if I'd like to spend some time with his wife and son. Rogerio has twin boys, one who is an exchange student living in Ohio – his other son is an exchange student in Norway. I was thrilled for the opportunity to meet his wife and son, whom I've heard so much about.
We met at Niagara Falls State Park and I brought my two-year-old daughter, Shea, who immediately became the center of attention. Shea helped us overcome the language barrier by showing us how simple it is to communicate without words, putting her hand in Rogerio's when she wanted to show him something, bringing sticks and using her own words. Rogerio and his wife enjoyed teaching Shea Portuguese words as well.
When it was time to say goodbye, Shea hugged and kissed Rogerio, his wife and son goodbye. It was incredible to have that day to experience being a tourist in my own city and be able to meet Rogerio's family.
Getting to know the "Brookster" better
I started with Restonic in July of 2009 and distinctly remember getting a phone call telling me my first day of work would be in Las Vegas.
Most days, I work from our office in Buffalo, New York and my day can range from processing and shipping orders to producing videos. I might run to the printer for a press check on banners or brochures or help a retailer or sales rep access our online catalogue of brand assets. I love being able to help our factories with special requests that allow me to stretch my creative brain.
When I am not in my office, my second home is the Restonic showroom in Las Vegas. I know the space backwards and forwards and have been through many changes with the space over the past six years. I like going to Las Vegas because it gives me a chance to reconnect face to face with everyone I talk to on the phone all the time.
Brooke, unedited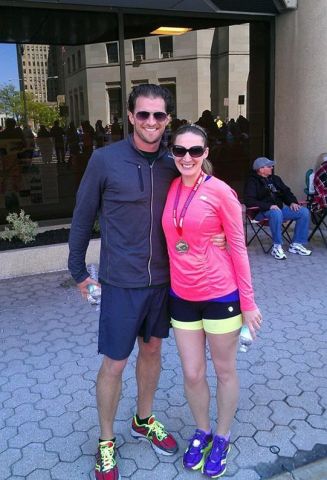 When I am not in the office, I'm home with my husband Sean, who is a 6th grade teacher and high school track coach. Our daughter Shea will be a big sister in September this year when we welcome a little boy into our family.
As a busy mom, my crock pot is my saving grace. Before I leave for work in the morning I throw a bunch of stuff in the pot and we arrive home at night to a yummy dinner waiting for us. Right now, my favorite crock pot meal is a Tater Tot Crock Pot Casserole (see recipe at the end of this post).
I have a love for photography and am saving for a camera and hope to take courses in the near future. I also enjoy running and have completed 2 half marathons – one in 2010 and one last year, 7 months after having Shea.
We spend our summers camping and renting a house with friends and family in Cape Cod. Sean and I love to travel and our bucket list includes Ireland, New Orleans and the Baseball Hall of Fame in Cooperstown New York.
To finish this post, we asked Brooke one last question. If you won a million dollars and could only keep $100 for yourself, what would you do with the rest of it?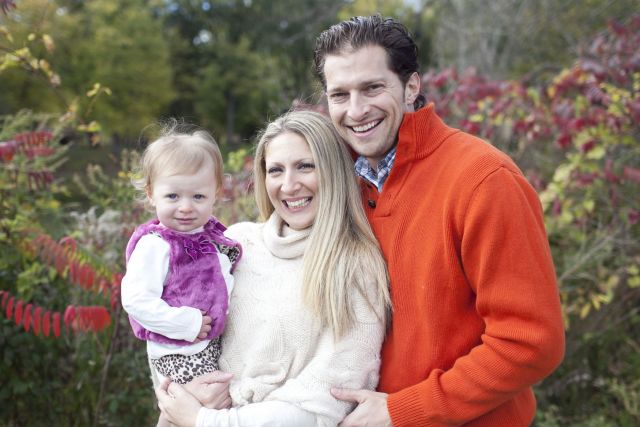 With the $100, I'd get a pedicure since I can't reach my toes or get my husband a massage or take Shea to the toy store.
With the rest of the million dollars I would find a way to support the dreams of people and organizations I love:
Help my girlfriend pay for her daughters medical bills
Buy sneakers for the kids on my husband's track team who can't afford them.
Pay off my husband and sister's student loans
Donate money to the animal shelter where we got our cats ( and adopt a few more)
Take my entire family on vacation somewhere tropical
Brooke's Green Bean Tator Tot Crockpot Casserole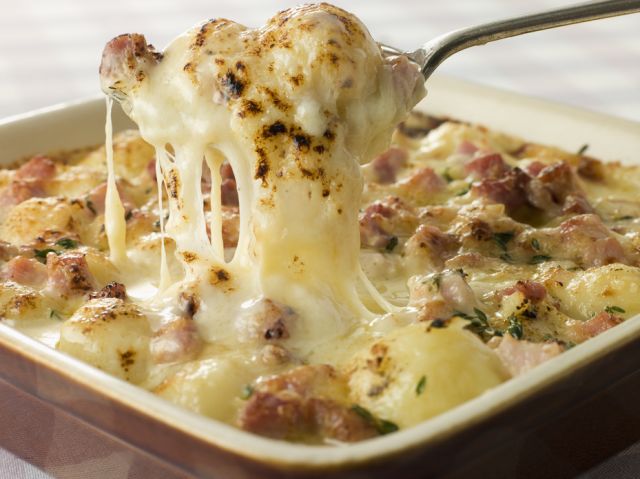 1 lb. ground beef
1/2 t. salt
1/4 t. pepper
1 onion chopped
1 lb. bag frozen string beans
1 can cream of mushroom soup
1 c. shredded cheese
1 -21 oz. bag tator tots or equivalent in raw shredded potatoes
Place raw ground beef in bottom of slow cooker – break it up as you put it in. Sprinkle with salt and pepper.
Layer remaining ingredients on beef in the order they appear in ingredient list.
Cover and cook on high for 1 hour. Reduce heat to low and cook for 3 hours. Alternately cook on low all day while you're at work.
Enjoy!
Eager for more sleep info you can really use?
Join our communities on Facebook and Twitter and let's continue the conversation.
We'd love to hear what you have to say!
This blog does not provide medical advice. It is intended for general informational purposes only and does not address individual circumstances. It is not a substitute for professional medical advice, diagnosis or treatment and should not be relied on to make decisions about your health. Never ignore professional medical advice in seeking treatment because of something you have read on Restonic.com. If you think you may have a medical emergency, immediately call your doctor or dial 911.
Get better sleep, today