---
If you're looking to freshen up the look of your sleeping space, these smart design tips will help
With spring in the air, perhaps you're thinking about changing up the look of your home, renovating, redesigning or even just redecorating a few rooms. We get it. Over the last year, we've all noticed areas where the decor didn't quite work – and we think the bedroom is the perfect place to begin a refresh. We spend a third of our lives in our bedrooms (most of sleeping hopefully) and research shows that the look of a bedroom, from its color palette to lighting to furniture placement, can significantly impact sleep quality.
Hosts of HGTV's Property Brothers, Drew and Jonathan Scott have helped create countless stunning bedrooms over their careers. They were the perfect ones to ask for expert design tips on how to build a better bedroom. Let's start off with the essentials. What are their must-haves for a bedroom besides a bed?
The right furniture (and its placement) for your bedroom
While most modern bedrooms contain a closet, having a built-in space for clothing is a relatively new addition to the bedroom scene. Generations ago, a wardrobe or armoire – or a closet in a nearby room – would have sufficed.
If your bedroom is on the smallish side and you'd like to free up more floor space (and control clutter), consider moving a chest of drawers into your closet (if it's big enough), buy containers that slide under the bed and instead of nightstands and hang your TV.
And eliminate any non-essential pieces of furniture – without adding clutter.
For Drew, it's important to have tidy spaces for all your stuff, including reading material. "I need a space for a few books," he says, "so a good nightstand is a must-have. A great alternative to consider – floating shelves, which save space and provide all the surface area you need. Plus, they keep me from cluttering up the bedroom – something your partner will likely appreciate, too."
For owners of older homes especially, Jonathan recommends a dresser or armoire in the absence of adequate closet space. When searching for the right one for your bedroom, he advises that you look for pieces with a slim profile so you don't have to worry about navigating around it at night, and distance it as much as you can from your bed-to-bathroom-path. "Your toes will thank you!" he says.
The right lighting for your bedroom
Good lighting is something often overlooked in our homes. It tends to be an after-thought, even though it plays a crucial role in making rooms functional and inviting, including bedrooms. As Drew points out, "Right now, the most important bedroom lighting consideration is how you're going to transition into a sleep-friendly environment. We're spending a lot more time at home, so it's important to make our sleeping environment feel different." Jonathan agrees. "That's right. Lots of soft, upward lighting will help with that changeover and create a calming effect."
The hot trend now is layered lighting. Jonathan explains: "Layered lighting means you're thinking about how different light sources interact and overlap with each other in a room. If you have too many lighting sources, or if they're not evenly spaced, you'll feel it subconsciously, which can heighten your senses at the very moment they should be relaxing."
Drew is also a proponent of layered-lighting. "You achieve it by thinking about how you interact with a room," he says. "In a living room, that might mean providing more lighting in the back of a room behind seating areas, so they can direct light into where people interact, with supplemental layers in strategic corners."
In the bedroom, those light layers are more limited, highlighting particular areas, such as where you might read before bed, for instance, or in a walk-in closet where you change for the evening. "The important thing for bedroom lighting is that it should never feel harsh," he adds.
The bedroom's most important feature – your bed!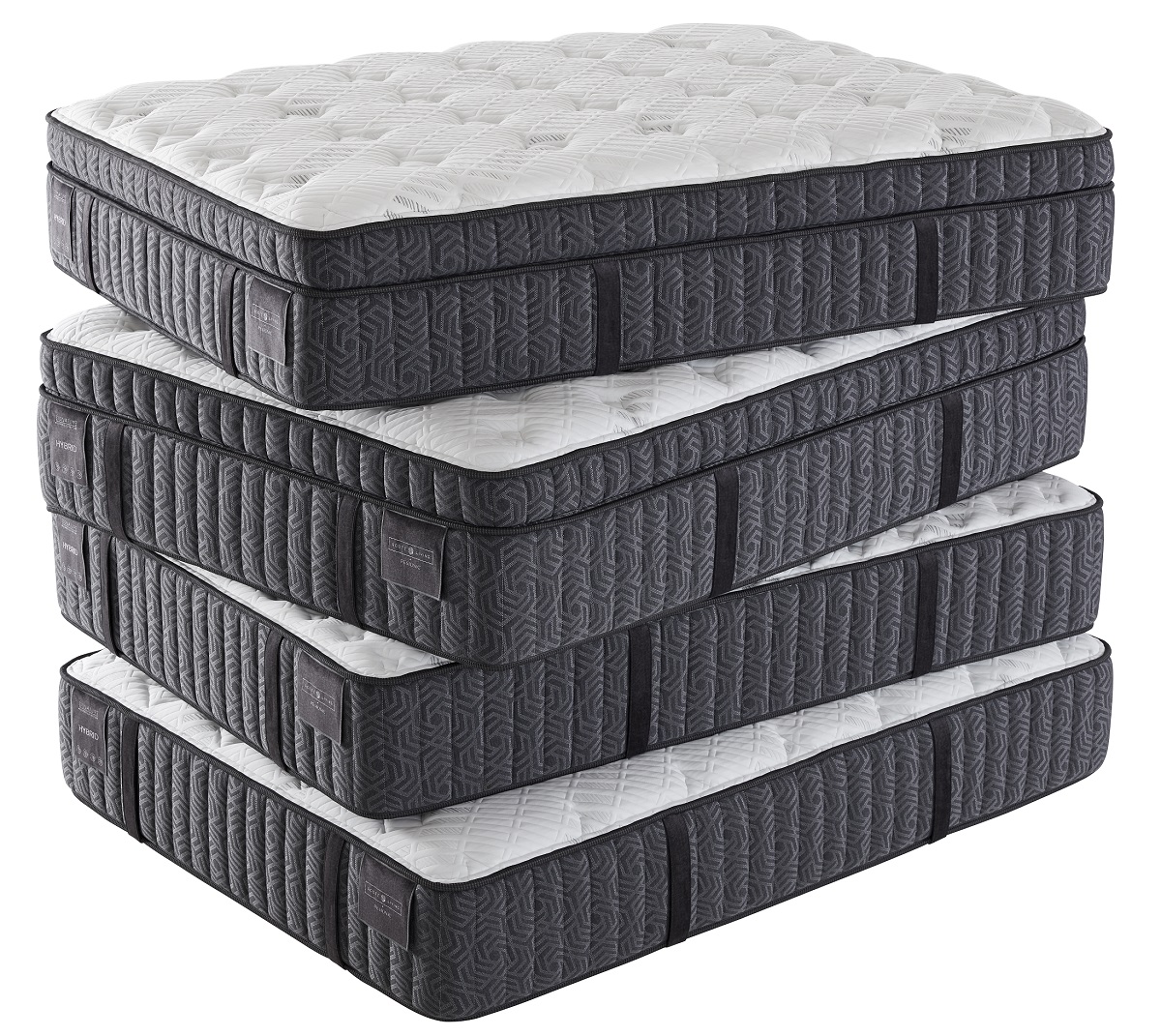 The centerpiece of your bedroom is the bed itself. The size of your bedroom has to be a major consideration in deciding what kind (and size) of bed to buy – and where to put it. The smaller your bedroom, the larger the impact the size of your bed will have on how you move around. "You need ample space to walk around your bed – more than you think," emphasizes Drew. "Some bed frames are sneaky and have protruding feet that will try to take you out. There's not a more humbling experience than being taken down by your own bed. Plus, you could get hurt!"
That's true of your mattress, too, especially if it's low to the floor. Jonathan suggests adjusting your bed size suitable to the scale of your bedroom. How do you know if it's not right for the space? "If you can't walk around your bed, arms hanging naturally, without having to turn to avoid the bed or a piece of furniture, you need to adjust your room's design," notes Jonathan.
A room for sleeping – according to most building codes – should be at least 70 sq ft, which is the size of a small nursery (7' X 10'). The average bedroom in an apartment is 132 sq ft, in a house it's 219 sq ft. Of course, those sizes vary depending on whether you're in NYC or a more rural location, a small subdivision or a sprawling new build. For a king size bed to fit comfortably in your room, you'll need at minimum of 144 sq ft (12'X12'). A queen size bed requires a minimum of 120 sq ft (10'X12').
Measure how large of a bed can fit in your room and still walk around it. Then ask yourself a few questions:
Can you fit nightstands on either side of the bed?
What other furniture can you fit comfortably in the room?
Do you need more than one dresser and/or armoire?
Do you have room for a seating area?
So how do you find the right mattress size for your bedroom?
Break out the tape measure. Measure your room and how much space you need around the bed. Don't forget to measure doors, stairs and hallways to ensure you can fit your choice into your home.
Set a budget. Look at mattresses in your price range, comparing features to your personal health concerns. If you need to increase your budget, you'll know exactly what the increase will buy you.
Start your research online. Arm yourself with information before heading into a retail store to test out mattresses.
Test drive a lot of mattresses. Buying a new mattress is hard work but worth it. After all, you're going to spend more time on your mattress than you will on any other piece of furniture in your home.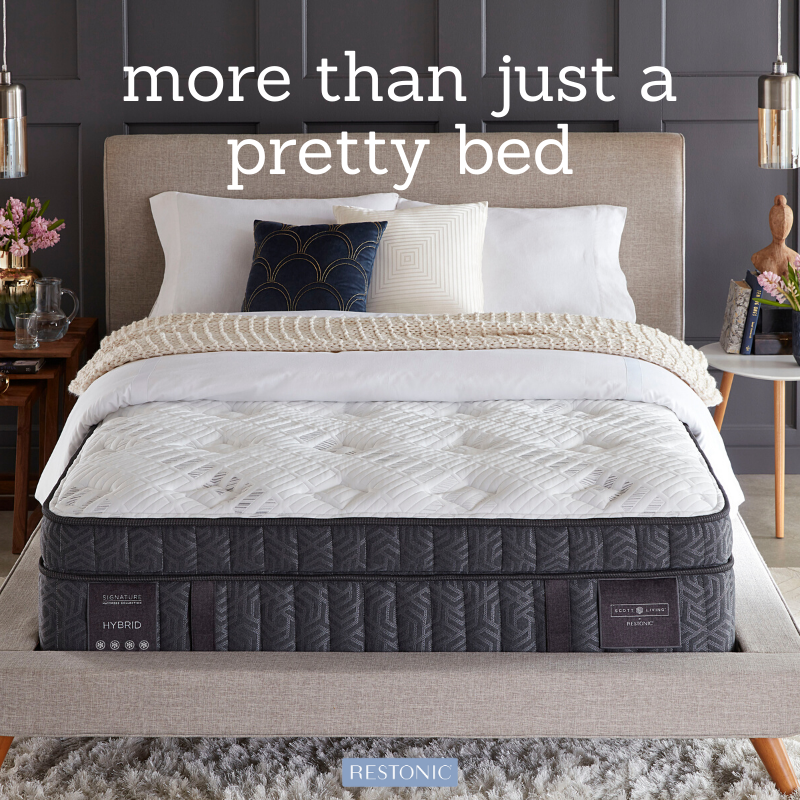 Given the fact that your mattress is a major investment, it can be tempting to choose a less expensive one. That's a mistake, say the brothers. When it comes to mattress quality versus price, their guidance is crystal clear. "This is a simple one for me," says Jonathan. "I'd rather spend for a quality mattress than spend time and money due to back problems – not to mention the pain! A good mattress should last six to eight years, so divide that cost up over that time and it becomes a lot cheaper. I'm happy to spend a little extra every month for peace of mind."
Drew echoes his sibling's sentiments. "You wouldn't just go to a car lot and pick out the cheapest car with no knowledge of the repair history, reliability, mileage, etc.," he says. "We spend way more time on our mattresses than in our cars. Take the time and get the information you need to make an informed decision. It will literally change your life."
The bottom line: when it comes to building a better bedroom, invest in your comfort. Design a bedroom that makes you feel good, calm and relaxed – and won't cause an injury on the way to the bathroom in the middle of the night. Think about the details, large and small, and how they will help you enjoy sweeter dreams and top-quality rest.
Need a little more Drew & Jonathan in your life? Follow them on Instagram!
Rest well & wake up ready to go!
Better sleep gives rise to better mornings, bringing your goals into focus and dreams within reach. Hungry for more sleep info? Dig into these posts:

Eager for more sleep info you can really use?
Join our communities on Facebook and Twitter and let's continue the conversation.
We'd love to hear what you have to say!
This blog does not provide medical advice. It is intended for general informational purposes only and does not address individual circumstances. It is not a substitute for professional medical advice, diagnosis or treatment and should not be relied on to make decisions about your health. Never ignore professional medical advice in seeking treatment because of something you have read on Restonic.com. If you think you may have a medical emergency, immediately call your doctor or dial 911.
Get better sleep, today