---
Channeling Biltmore, America's iconic historic country home known for its elegant style and classic décor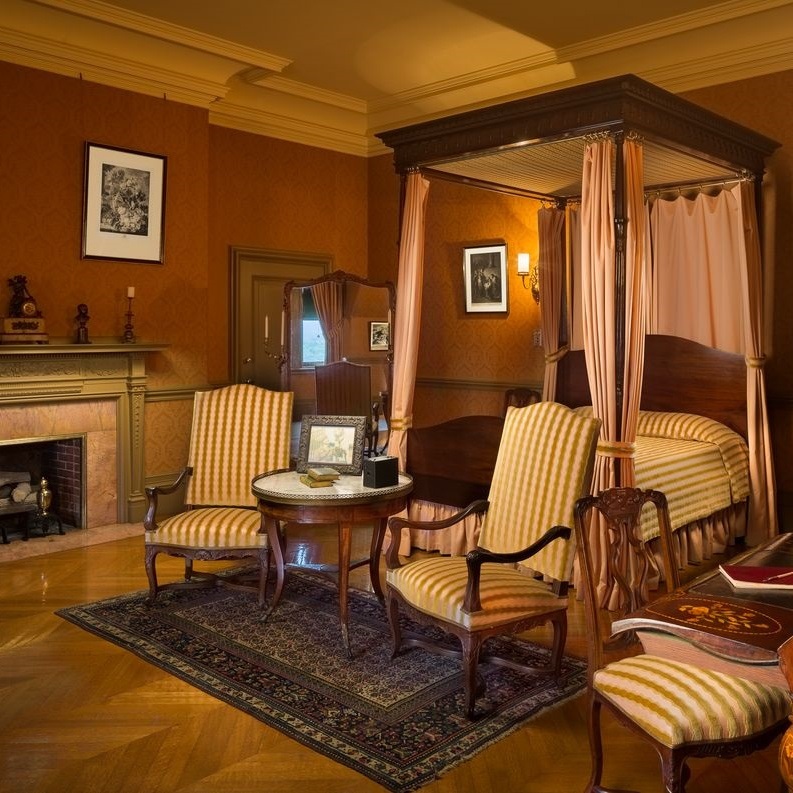 If the last couple of years has taught us anything, it's how flexible our living spaces can be – and probably should be – so we can make the most out of them. We've worked from home, turned our living and bedrooms into offices and held Zoom meetings throughout our homes. In stressful times, bedrooms take on added importance as calming sanctuaries for recharging, relaxing and getting a solid night of rest.
A versatile bedroom isn't a new concept, but it's one that's suited well to today's lifestyle.
To learn about what we can do to make our bedrooms multi-functional, it's useful to look to the past for tips and insights. Completed in 1895, Biltmore in Asheville, North Carolina, is a great example of how people can do more with their living space. This impressive home, owned by George Vanderbilt, was a hub of activity for friends, family and many famous guests throughout his life and beyond.
George's bedroom – timeless in beauty and functionality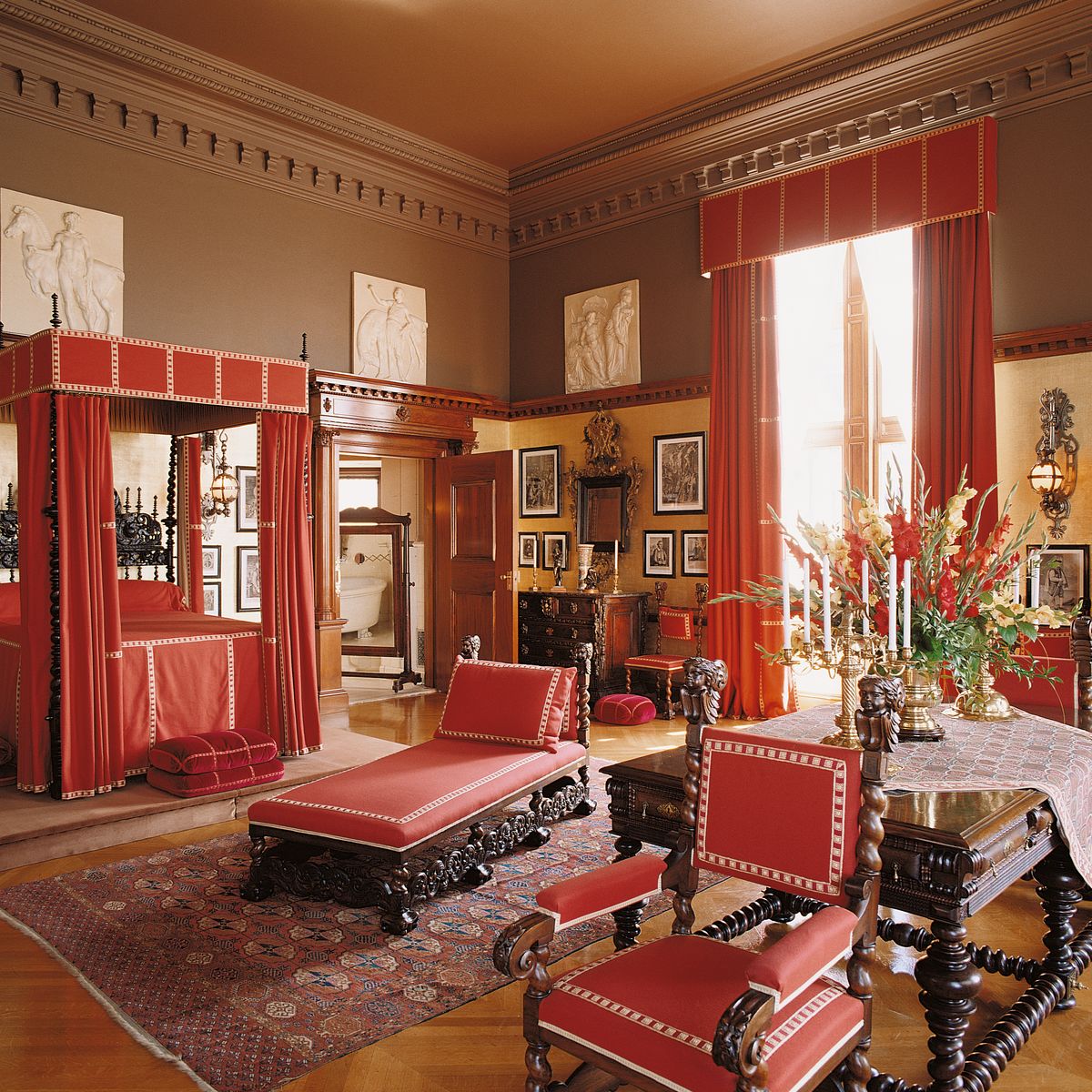 As an avid book collector, it's likely George spent at least some time in his bedroom reading, resting and preparing for the day ahead. He also enjoyed the Oak Sitting Room as part of his private apartments. Archival records show he shared the Sitting Room with family and guests staying at Biltmore. Sometimes they received an invitation to the room, possibly for more intimate conversations with George or another family member. It also served as a quiet space where family members could take a break from their many hosting duties. His wife, Edith, would also use this area to meet with the head housekeeper to strategize for the coming day.
Art played an important role throughout Biltmore, and it's clear from George's bedroom the importance of art in his life. Displayed between framed prints on walls, tabletop frames, and photo albums, Rembrandt van Rijn etchings encouraged the viewer to pause and look a little closer. It's likely George Vanderbilt also used this private space to display other pieces of art he enjoyed or found meaningful, including those from his father's collection and new acquisitions.
Edith's bedroom – a private, personal space
It's less clear how Edith used her own bedroom. She likely enjoyed time to catch her breath as the house could be a busy one at times with numerous events and out-of-town visitors. Perhaps she penned letters there since she did not have an office elsewhere. There were adjoining rooms, such as her closet, bathroom, lady's maid's bedroom and the sewing room. These were intended for members of Edith Vanderbilt's personal staff, who needed to remain close by and available should she need something.
Guest bedrooms – a fusion of luxury and functionality
George Vanderbilt designed Biltmore to serve as an inviting place for guests to gather and, as such, the home has 35 bedrooms. They're beautifully appointed rooms with high-quality furnishings for resting, sleeping or quiet time in between activities. As such, bedrooms included a desk and furniture where guests could relax. Ladies were often given rooms with an en suite bathroom. Because social customs of the time required women to change clothes multiple times a day, depending on the occasion from afternoon tea to walks in the gardens, this was more of a necessity than a luxury.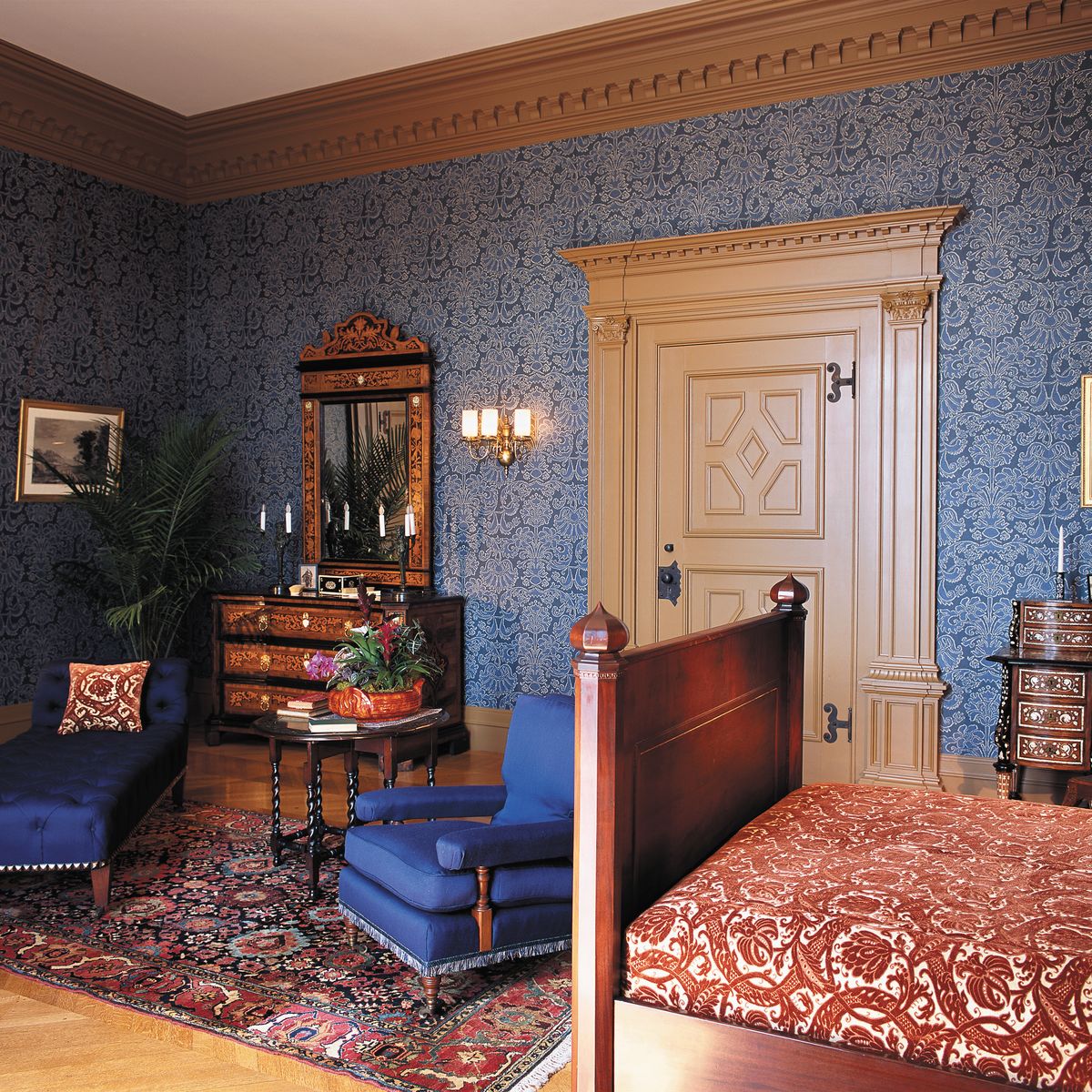 Men were expected to share a washroom. Their guest rooms were often deliberately separated from the rest, especially if the men were unmarried. There was a bachelor's wing to help preserve social decorum should any single ladies be visiting Biltmore during their stay.
The natural beauty of Biltmore was, and still is, unrivalled. Bedrooms were situated for guests to enjoy the surrounding Blue Ridge Mountains – most face west to capture this natural beauty.
Flexibility was top of mind for using the different rooms of the house as efficiently as possible. Several series of guest rooms in Biltmore could be used as suites or individual rooms as needed. Rooms like Watson, Morland, Raphael and Madonna (referred to today as the Artist's Suite) featured interconnecting doors between rooms, as well as doors for entry and exit into main hallways. If a suite was required, such as in the event of a married couple visiting, the relevant doors between rooms were unlocked.
Staff bedrooms – outfitted with care and placed (mostly) according to duties
When it came to staff bedrooms, female domestic staff living in Biltmore were given quarters that kept them close to their duties. Young women working in the kitchen were housed in the basement, while house maids lived on the fourth floor, which allowed the head housekeeper living on the floor below to keep an eye on her staff. Male domestic staff, regardless of position, lived on the second floor over the stables attached to Biltmore.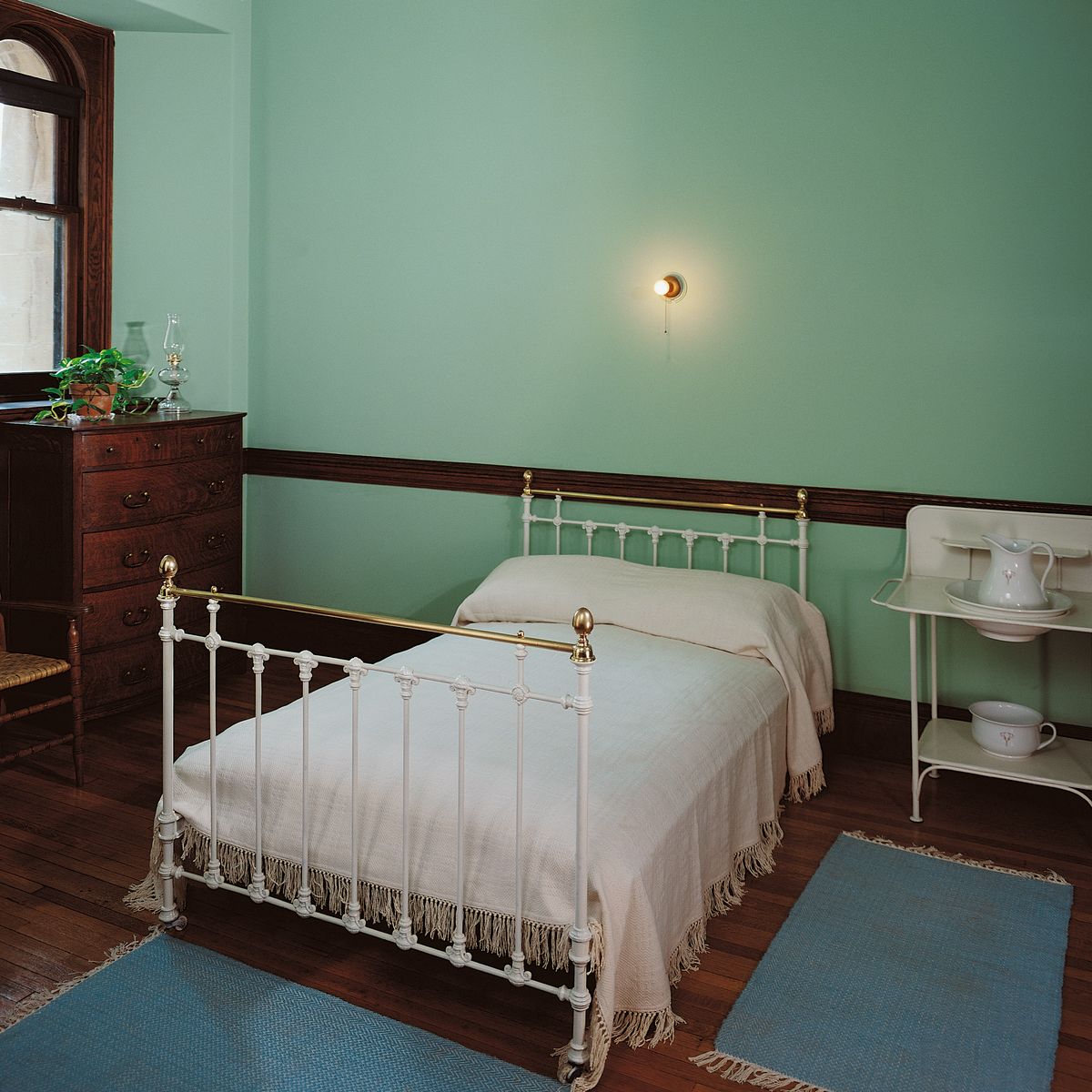 Staff living in one area shared a bathroom. The Architectural Record noted in 1895 that these bathrooms, "and they are quite numerous – are equal in finish and workmanship to the private rooms of a similar character."
The staff's sleeping quarters were well outfitted (for the time period) and standardized. They included an iron bed frame, iron washstand and dresser, wardrobe, bedside table and splint-seated rockers made of oak or chestnut. Staff had access to shared bathroom facilities, but each servant was also issued a wash basin, pitcher and chamber pot by Minton. Some of these bear the red "V" monogram seen throughout Biltmore.
Two types of higher-ranking servants were given more spacious or specially located living quarters. The head of female domestic staff had her own suite, consisting of a bedroom, sitting room and a private bath. The combination sitting room/office originally featured a decorative wrought iron chandelier much nicer than those typically featured in staff spaces of the time.
The lady's maid had her living quarters connected to Edith's bedroom via a hallway that led through her large closet and bathroom spaces. She was expected to respond to requests 24 hours a day.
What can we take away from Biltmore for our own modern bedrooms?
Our bedrooms are our sanctuaries. Whatever furnishings we place there should reflect our personality and afford us peace and tranquility to relax into sleep. What color we choose is as important as keeping clutter to a minimum.
It's okay to do more than sleep in our bedrooms. A desk in the bedroom can be a private, beautiful way to escape our fast paced world for a while. Add pictures and art that speak to you – and a cozy blanket or comfy chair to create a peaceful reading nook.
What's outside is as important as what's inside. If your outside view is as inspiring as Biltmore's, lucky you. If not, consider adding plants to your bedroom scape to improve the (inside) view and help clean and purify the air.
Rest well & wake up ready to go!
Better sleep gives rise to better mornings, bringing your goals into focus and dreams within reach. Hungry for more sleep info? Dig into these posts:

Eager for more sleep info you can really use?
Join our community Facebook and let's continue the conversation.
We'd love to hear what you have to say!
This blog does not provide medical advice. It is intended for general informational purposes only and does not address individual circumstances. It is not a substitute for professional medical advice, diagnosis or treatment and should not be relied on to make decisions about your health. Never ignore professional medical advice in seeking treatment because of something you have read on Restonic.com. If you think you may have a medical emergency, immediately call your doctor or dial 911.
Get better sleep, today